July 28: Five on Friday Newsletter
A roundup of the best tips, tools, and insider insights from our private founder community each week.
What's it like going from $19,000 in your bank account to $100m in a few days?
Last year Hampton member Patrick Campbell sold his bootstrapped company Profitwell for over $200m. Before that, he was cash poor with just over $10,000 in the bank.
Being the wonderfully neurotic person that he is, Patrick spent the last year studying other people who've become extremely wealthy.
He spent over $50,000 hiring researchers to help him create a comprehensive study.
He's tweeting out previews of his findings and will soon release everything (for free via his newsletter).
Oddly, when we discuss this in the Hampton community 1) he's not the only one who's created a big study like this and 2) a dozen other Hampton members said they had the exact emotions that Patrick tweeted about.
Join us inside to participate in the conversation.
This week's insider insights include...
1. Summer Reading - Personal Finance
Recommendations From Hampton Members
We've got an entire channel dedicated to personal finance and investing inside our private Slack group. There are 130+ multimillion-dollar founders in it so far.
Recently, we asked them: What's one book or resource you love to recommend to friends when they talk about wealth-building?
Top answers were…
Lesser-known favorites include…
Side-Note: We've got Morgan Housel, author of The Psychology of Money, coming to do a private AMA with Hampton members. If you want to be there, make sure you apply to join Hampton now.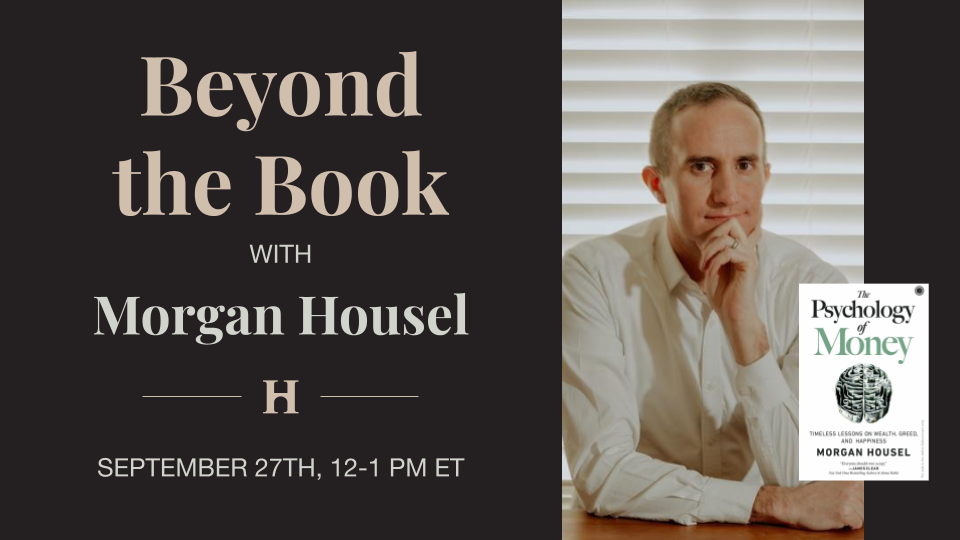 2. Solving the Multi-Billion Dollar Problem of Clothing Returns
Behind The Scenes At The Venture-Backed 3DLOOK
Walmart.com's former CEO once said that if you want to build a business that could be acquired for $100m in three years, you should work on fit analytics.
The goal: cut down on the ~40% return rate major retailers face.
Well, Hampton member Vadim Rogovsky is doing that.
Using AI, VR, and two pictures from your phone, he built an accurate body sizing and virtual try-on service that's on track to do $1.5 million ARR.
This week he took us behind the scenes to show…
How the company got started
Their most effective growth campaigns
Challenges faced (like closing a Series A on pay day with $0 in the bank)
How to manage stress as a founder
Favorite books, podcasts, tools,
And more…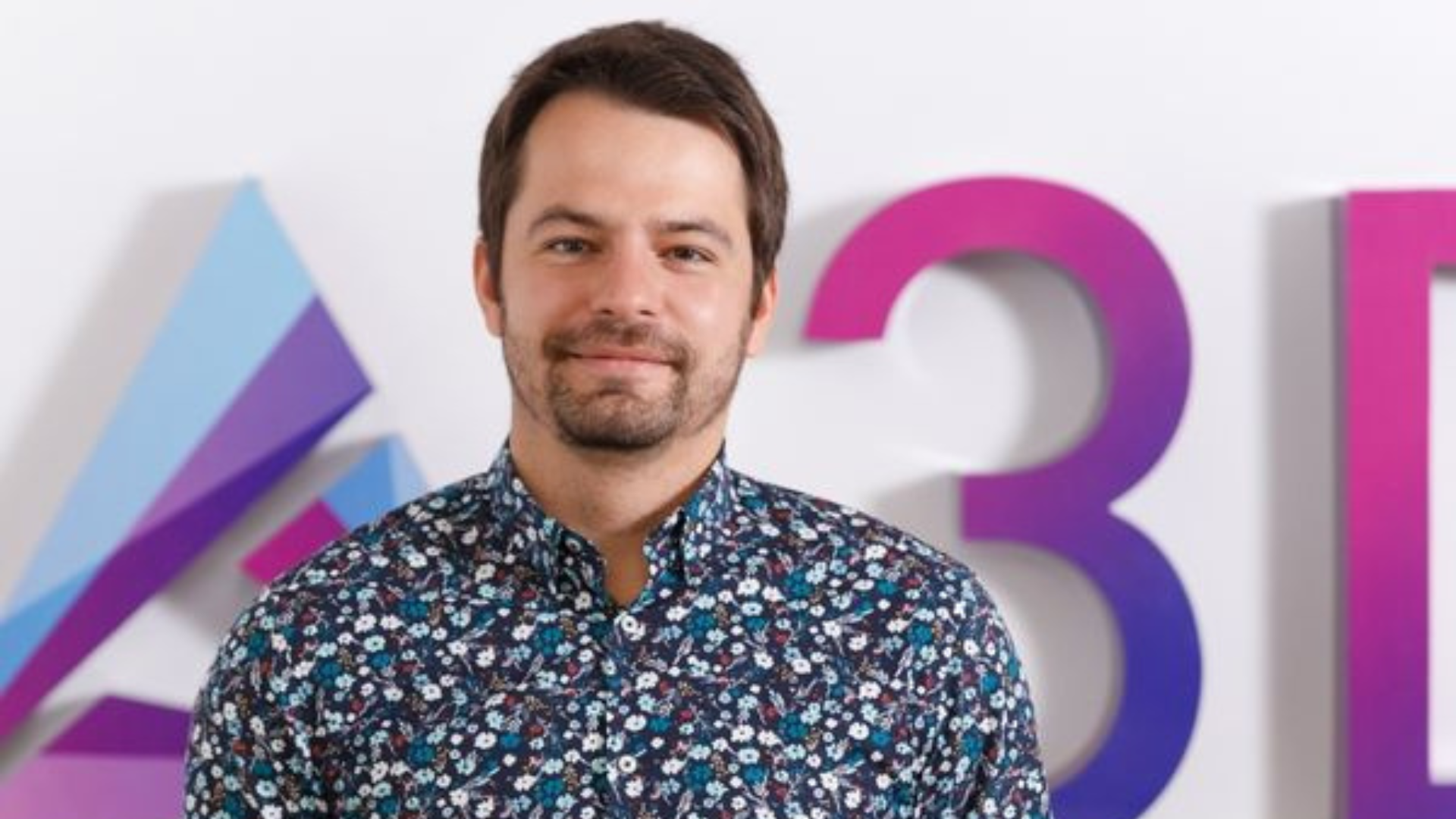 3. Beating Founder "Relaxiety"
How To Take Guilt-Free Downtime as a Leader
A lot of founders have a difficult relationship with rest. They feel guilt or anxiety about time away from work. As a result, downtime is rare.
Some call this relaxiety.
Members of our group opened up recently to talk about the things that help them beat it. Some favorite recommendations include:
Reframe Rest:

Downtime is part of the path to greatness. Just like a muscle that needs both strain

and

rest to grow, you need time away in order to take your business to the next level. Remember… Michael Jordan played a lot of golf while he was becoming the best basketball player in history.


Compete With Yourself:

Among Type-A goal-oriented founders, the most common tip was to pick a hobby that gets you out in nature, includes vigorous exercise, and forces you to focus intently in order to improve. E.g., Trail running, horse dressage, golf, surfing, etc.


Read

Peak Performance:

This book completely reframes peak performance, looking across industries to find the keys to sustainable success at the highest level.
Finally, make sure you've got your voice notes app on standby - the ironic thing about giving yourself time away is that, in that space, many of your best ideas will finally appear.
4. Podcast Drop
A Roundup Of Episodes Our Members Love
Hampton members were raving about this episode of the Huberman Lab podcast on performance, learning, and growth mindset.
That kicked off a frenzy of people dropping podcast episodes they've enjoyed lately. Be sure to tune into these...
5. How +$50m Agencies Get Leads
Here's What's Working For Hampton Members Right Now…
More than a dozen agency founders in our private Slack group broke down their top lead-gen sources.
Yes, content and customer referrals were most common. Industry events and cold outreach too. But here are a few unexpected finds:
LinkedIn Ads:

~50% are experimenting with LinkedIn ads. One member who sold his agency in '21 said this was, "best paid channel for us by far."


Industry Awards:

Sure, it can be a racket. But one member with an 8-figure agency says they work. "Awwwards has highest ROI in web design…For advertising Cannes, One Show, Effie's, Adage are the big ones."


Partnerships: With other agencies or via software companies whose tools you use to serve clients, and try to get them to list you on their site as a partner agency.

That's all for this week. Be sure to subscribe below if you want more like this every Friday.
-The Hampton Team
Personally, I find being the CEO of a startup to be downright exhilarating. But, as I'm sure you well know, it can also be a bit lonely and stressful at times, too.
Because, let's be honest, if you're the kind of person with the guts to actually launch and run a startup, then you can bet everyone will always be asking you a thousand questions, expecting you to have all the right answers -- all the time.
And that's okay! Navigating this kind of pressure is the job.
But what about all the difficult questions that you have as you reach each new level of growth and success? For tax questions, you have an accountant. For legal, your attorney. And for tech. your dev team.
This is where Hampton comes in.
Hampton's a private and highly vetted network for high-growth founders and CEOs.