He Launched the Fastest-Growing Higher Ed Agency with Just $5k
They grew to over 30 employees, 100 contractors, and a $7 million run-rate (and profitable) in under three years, without spending any money on ads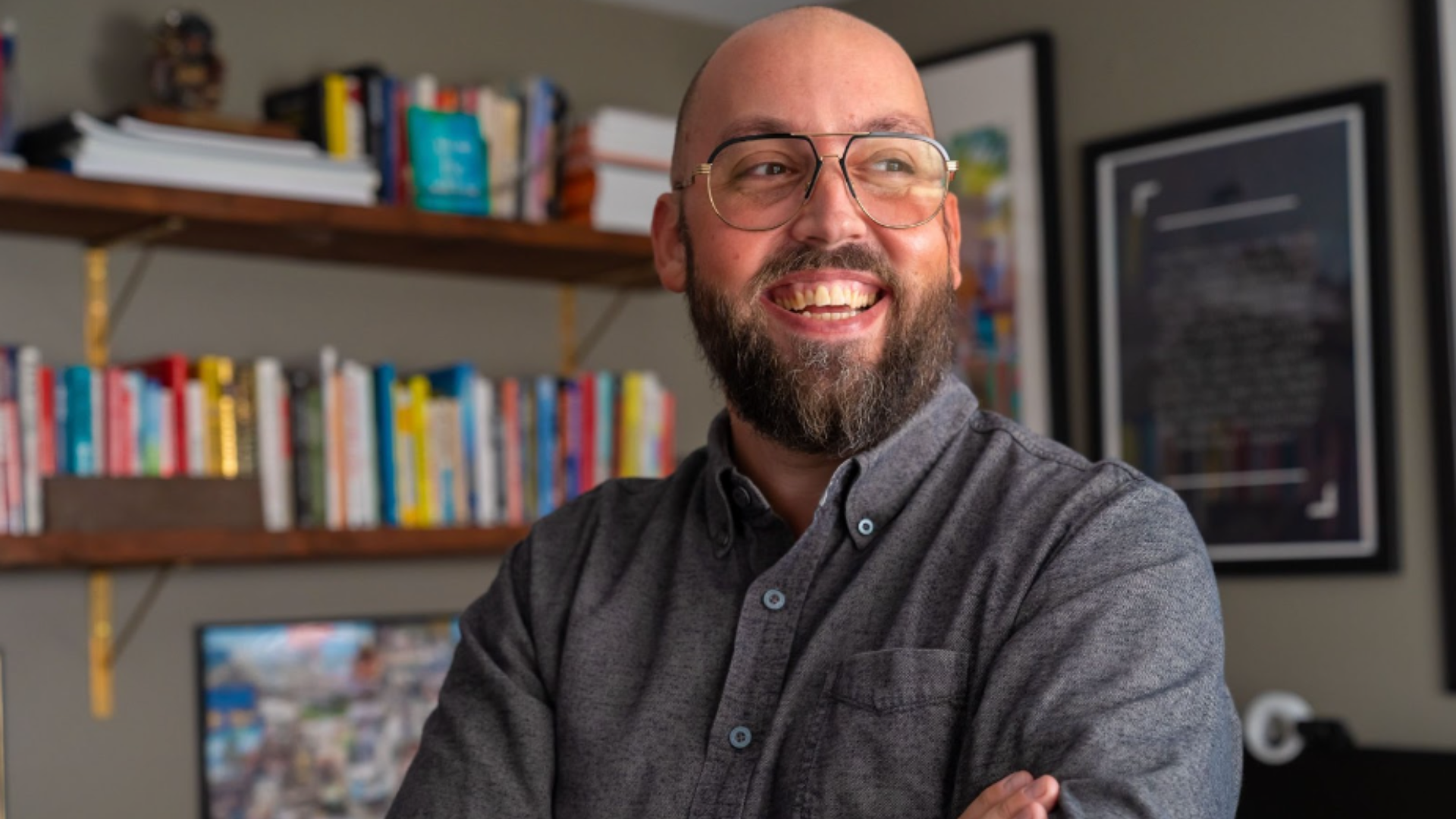 Hampton member Seth Odell is the founder of Kanahoma, a premium agency that helps colleges and universities win more students.
He took a huge leap starting it, leaving a comfortable executive role in the middle of the pandemic. But it's paid off so far, quickly growing to over $7 million in revenue without any ad spend.
Two things stood out to me about his story:
First, his approach to growth is fascinating. Be sure to read about the "digital road show" he used to validate his MVP, and 5x his client base early in the game. It's something every founder can learn from.
Second, he's incredibly transparent, sharing all of the numbers you wish leaders would share when talking about how to build a business.
This interview is a goldmine for agency founders and other bootstrappers trying to reach escape velocity. So without further ado, enter Seth...
Hello! Who are you and what business did you start?
My name is Seth Odell, and I'm the Founder and CEO of Kanahoma. Kanahoma is a full-service digital marketing agency primarily focused on serving the education market.
Our main product – called "Kanahoma 360" – is a unique twist on a traditional Agency of Record model and is specifically designed to help colleges and universities grow new student enrollment. From 360-degree, system-side reporting to unlimited creative and a direct-access staffing model, we believe we've built a better solution for education providers competing in an increasingly crowded and complex market.
Today, we partner with over a dozen organizations, ranging from R1 research institutions to large public universities and small private colleges, managing tens of millions in annual marketing spend across a wide variety of channels and platforms.
In our first 30 months, Kanahoma scaled to 30+ full-time employees and reached $7m annual run rate, making us – we believe – the fastest growing agency in the history of higher ed.
What's your backstory and how did you come up with the idea?
I've spent over 15 years working in a wide variety of marketing roles for a myriad of different education organizations.
After an early chapter in digital marketing at UCLA, and a brief stint founding – and exiting – an early live streaming content company, I spent a formidable four years working for Southern New Hampshire University, where I got a world-class crash course in marketing online programs, helping to grow the institution from 7,000 students to 70,000 students in just four years.
Leaving SNHU, I served as General Manager of a since-acquired online program management company before moving to San Diego to serve as Vice Chancellor of Marketing for National University System.
When COVID-19 hit – and drove nearly every college completely online – I knew there was an opportunity to build a better agency for education. While I was hesitant to leave a lucrative executive-level role, conversations with both peers and potential partners made it clear that there was room in market for a new entrant focused on growth in a down market, with a solution that solved the very problems I experienced myself while running marketing for universities looking to grow online.
So in November 2020, I took the leap and launched Kanahoma.
Take us through the process of building and launching the first version of your product.
Bootstrapping the business with an initial investment of $5,000, I launched Kanahoma with a single consulting client, making just enough to cover our mortgage. From there, instead of focusing on traditional sales, I launched a digital "roadshow" designed to foster feedback and build buzz among industry insiders.
I began by sending personalized letters to roughly 40 individuals who had made a meaningful impact on my career. Included with the letters was a custom pennant I had made celebrating my favorite Phil Knight quote.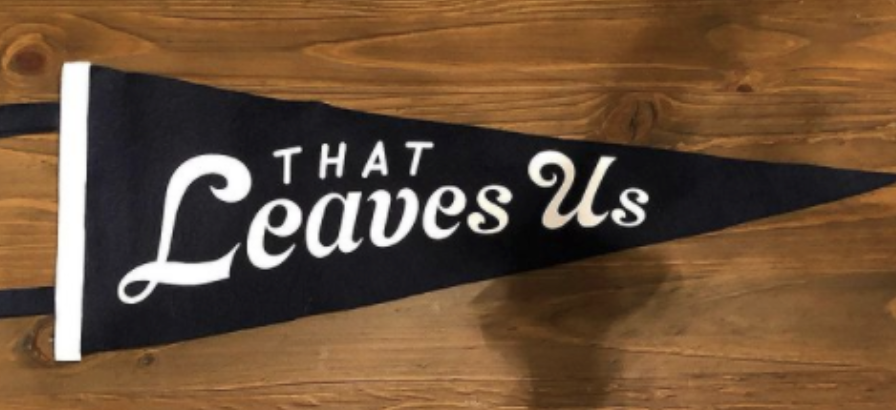 Following the letter drop, I connected with recipients – as well as other prospective clients, partners, and peers – to workshop an initial MVP of our service product.
Those conversations substantively shaped our early offering and, to my surprise, even led to many of the folks I met with referring to us work. By our third month in business we had five partners, including our first Agency of Record relationship.
Since launch, what growth channels have been most effective for you?
Since our launch, we've been incredibly lucky that we've been able to grow entirely via a combination of organic and content marketing.
Our launch announcement was picked up as one of the most engaged education posts on LinkedIn the week it went out, and we have seen consistent prospective client interest come in via Twitter and LinkedIn DMs.
I also launched a newsletter that has provided a platform to take deep dives into nuanced, niche topics. We've had a slow and steady build in audience, have driven over 50,000 views, and regularly find nearly half of all readers received the article as a forward from a peer.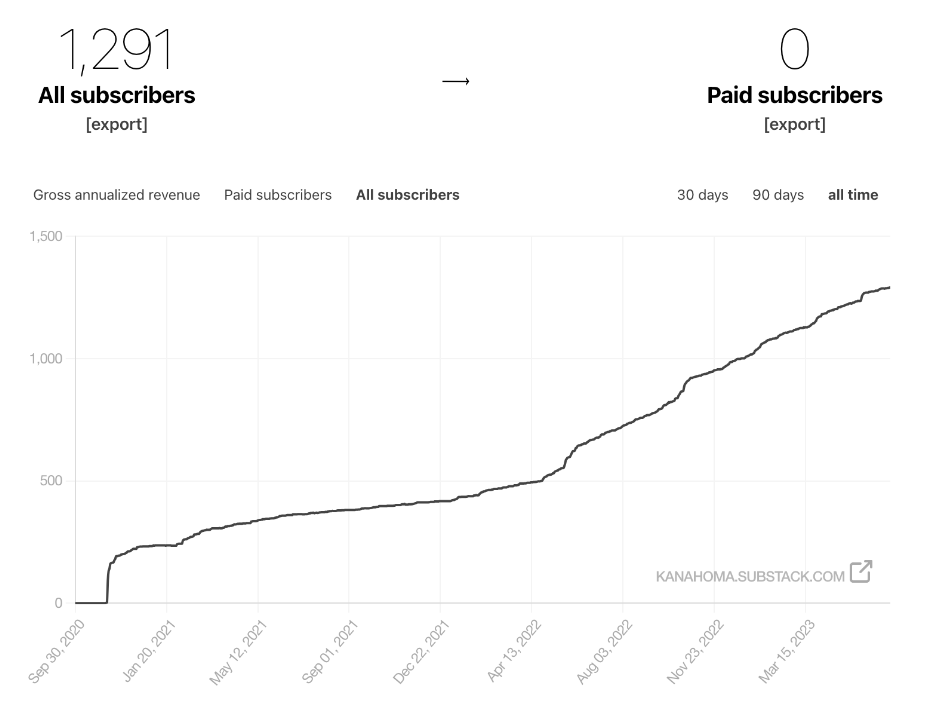 Finally, we've embraced a community engagement marketing strategy for the education industry, distributing agency swag – in the form of sweatshirts and coffee – to over a thousand individuals over the past two years.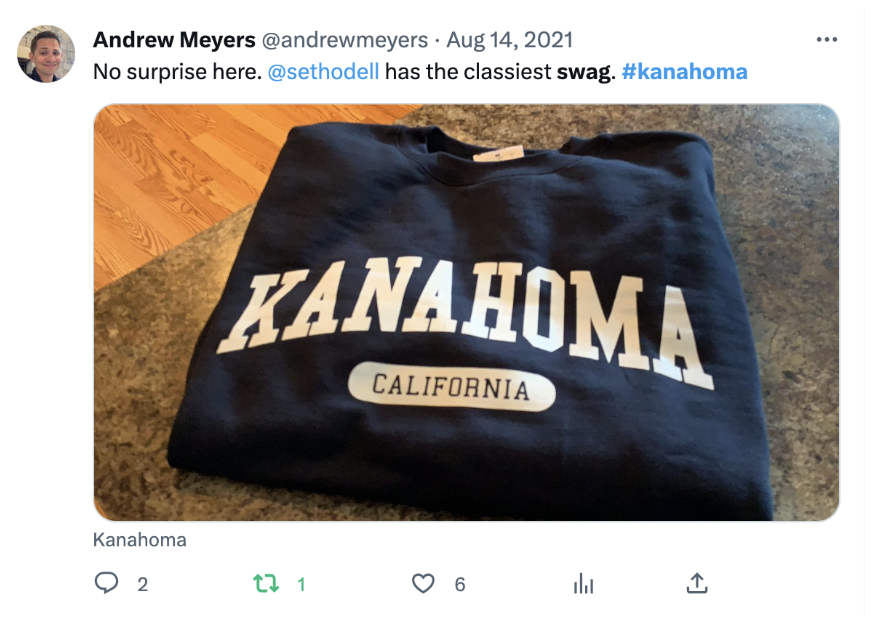 Did you ever have an "oh shit" moment where you thought it wouldn't work?
While product market fit has yet to be our problem, I have had several moments along the way where I wasn't quite sure how things would work out.
In our second year in business, I found myself in the hospital twice, both times from health complications that ultimately were linked back to a combination of stress and burnout. It became clear that even if the business had room to scale, I didn't, unless I made some significant changes.
An unexpected trip to Starbase to visit a friend working at SpaceX inspired me to significantly restructure the organization and make several big moves that have us hopefully rounding the corner and ready to break into our next level of growth.
Can you break down the keys to this business model for us? What makes it work? And What do outsiders typically not understand about your industry?
The agency model overall is typically made up of either project-based work or retainer work, which can be priced by hour, by deliverable, or via value-based pricing.
In the case of Kanahoma, we intentionally positioned on premium, charging more than many industry incumbents, allowing us to staff a higher-quality team that we believe can deliver significant performance improvements against our peer set. The result is a win-win for our agency and our clients, who by and large are coming from underwhelming agency relationships delivering declining enrollment.
This strategy and approach is best represented by what we call the "Kanahoma Flywheel:"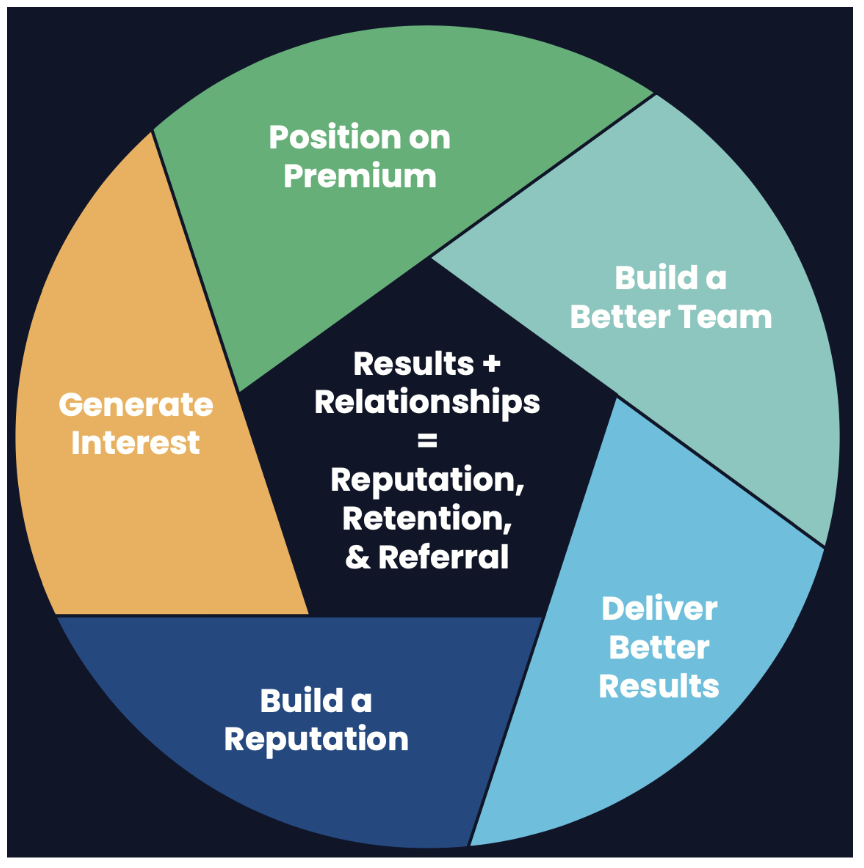 Our first focus has been on growing top-line revenue, with particular attention to retainer relationships, which provide increased stability and more predictable forecasting.
From there, we've targeted a 20-25% gross margin and a Gross Agency Revenue Per Employee (GARPE) of $175,000.
To date, we've by and large exceeded financial targets, experiencing +98% revenue growth year over year and forecasting to beat plan by 28%, but a recent push to expand resources and grow the team has seen us temporarily reducing our margin to below 20% in exchange for increased capacity.
Today, we're over 30 full-time employees, supported by a network of 100+ contractors, with a goal of reaching $10 million in annual revenue and supporting 20 partners by 2028.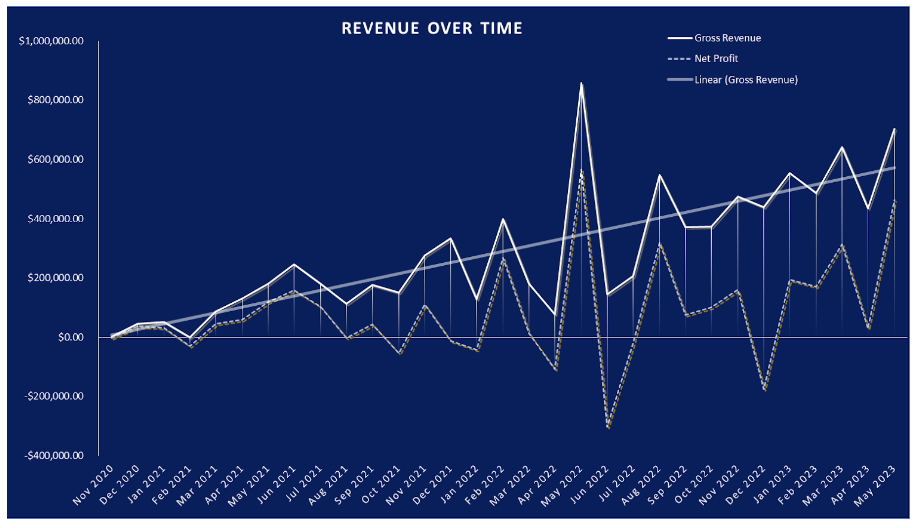 What platform/tools are absolutely crucial for your business?
Kanahoma is a fully remote organization, so we rely on all the usual staples for remote work. From Slack to Zoom to Microsoft, Google, and Asana, we've stitched together a suite of solutions that for the time being seem to work well for us.
And from a creative perspective, the full agency operates as a Mac and Adobe shop.
We've also found and enjoyed partnering with Gusto to support our payroll, benefits, and HR offerings.
What have been the most influential books, podcasts, or other resources?
Phil Knight's "Shoe Dog" was a key inspiration to take the leap, while Ben Horowitz's "The Hard Thing About Hard Things" has helped me keep going.
But it was Dan Martell's "Buy Back Your Time" that has helped me restructure how I approach work to make scaling a business more manageable and Jon Gordon's "The Carpenter" that brought me back to center when I felt like I was floating off.
Where do you see untapped opportunity in the market? What business do you wish someone else would build that would make your job easier?
The biggest lesson I've learned from launching and scaling Kanahoma is that there is still significant opportunity, even in legacy industries, and service businesses can be great businesses if you can stay on top of operations.
Within our space of education specifically, I think AI has the potential to totally transform the student admission experience. And more broadly, I'd love to have a software solution that provides automated analysis of complex data sets and surfaced marketing insights and opportunities for optimization.
What are some strong opinions you have about leadership, and how do you actually put those into practice in your company?
Especially in a fully remote business, I believe it's paramount for a leader to set the vision and communicate early and often with the organization on our progress to our key objectives.
While I think we're far from figuring it out, we have embraced an over-communicate-the-message strategy that includes bi-weekly team-wide meetings, bi-weekly account planning meetings, monthly marketing meetings by client, and bi-annual in-person team retreats.
When combined with our team Slack channels and regular team updates, we're collectively working to leverage every communication as an opportunity to align.
Where can we go to learn more?
You can learn more about Kanahoma on our website, subscribe to our newsletter on Substack, or connect directly with me on Twitter or LinkedIn.
Personally, I find being the CEO of a startup to be downright exhilarating. But, as I'm sure you well know, it can also be a bit lonely and stressful at times, too.
Because, let's be honest, if you're the kind of person with the guts to actually launch and run a startup, then you can bet everyone will always be asking you a thousand questions, expecting you to have all the right answers -- all the time.
And that's okay! Navigating this kind of pressure is the job.
But what about all the difficult questions that you have as you reach each new level of growth and success? For tax questions, you have an accountant. For legal, your attorney. And for tech. your dev team.
This is where Hampton comes in.
Hampton's a private and highly vetted network for high-growth founders and CEOs.