How a College Dropout Built a $100 Million Collection of Wine and Whiskey
"In less than four years, Vinovest has amassed more than $100 million in assets under management, 150,000+ registered users, and clients in 40+ countries around the world"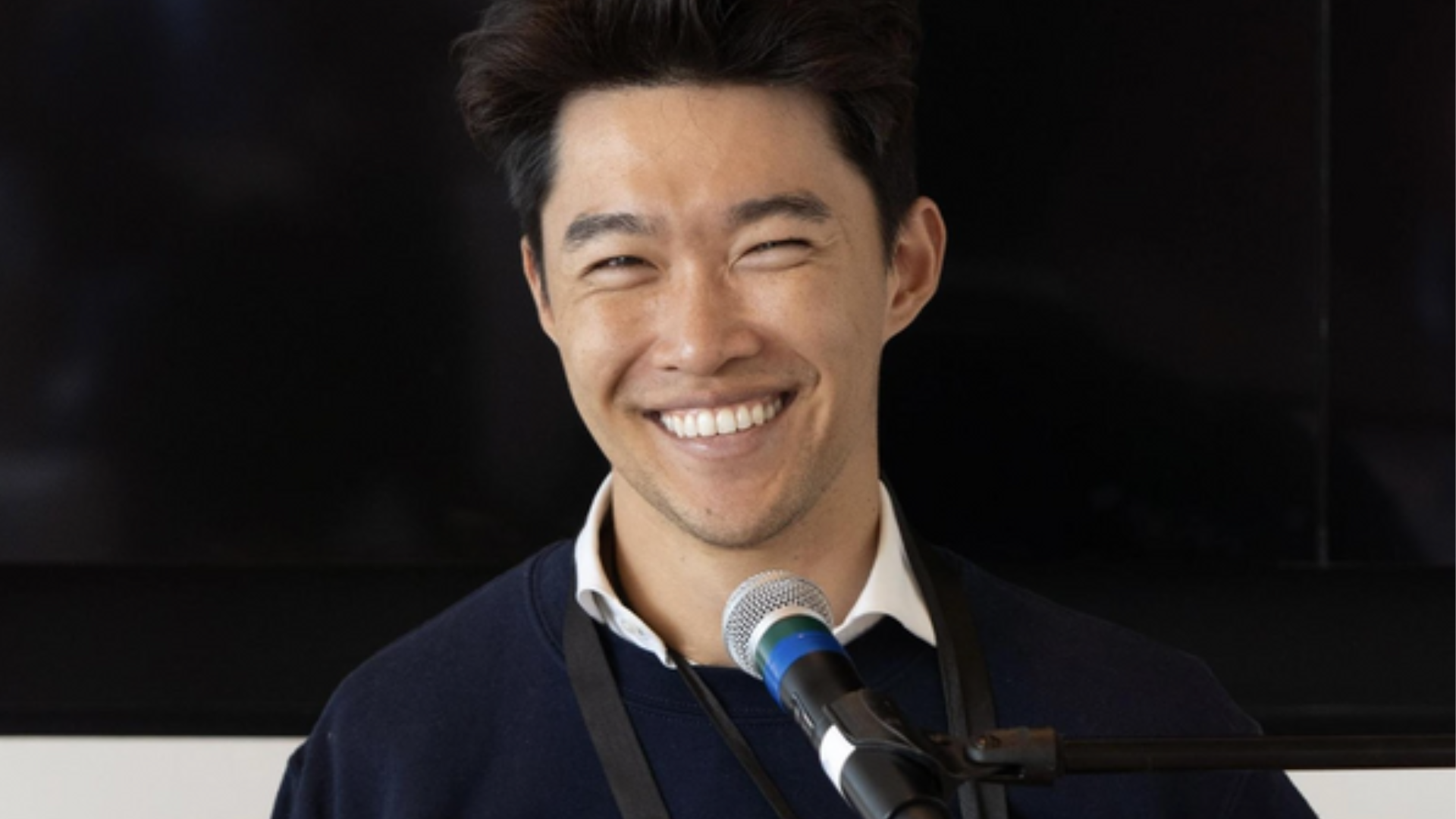 Hampton member Anthony Zhang is the founder of Vinovest, an alternative investing platform that brings a whole new meaning to the term "liquid assets." We're talkin' rare wine and whiskey.
They source, diligence, authenticate, and maintain custody of bottles and barrels for investors. They also produce these fascinating reports on the industry each quarter.
In just a few short years, they've already built up to more than a hundred thousand users, and over $100 million in wine and whiskey under management.
In this piece, he breaks down the biz for us, including…
The business model and how it works
How they used crowd-funding to get proof of concept
Their top growth channels
Where he sees untapped opportunity
And more…
It's a great look inside the mind of a multi-time founder who's accomplished a lot (Thiel fellowship, multiple exits, democratizing a new asset class, etc.) before the age of 30.
Hello! Who are you and what business did you start?
Hi there. My name is Anthony Zhang. I'm the CEO and co-founder of Vinovest.
My company is the largest fine wine and whiskey investing platform in the United States. It allows anyone to diversify their wealth with real, physical 'liquid' assets without the traditional and expensive headaches of cellars, commissions, and access.
Here's the cool part: you own the cases of wine and casks of whiskey outright. (Yes, the entire thing.)
That makes Vinovest an easy way to protect and grow your wealth beyond the stock market even if you're not a scotch connoisseur or master sommelier. And, if you're in the mood, you can get your bottles and barrels shipped straight to your doorstep to enjoy.
In less than four years, Vinovest has amassed more than $100 million in assets under management, 150,000+ registered users, and clients in 40+ countries around the world.
What's your backstory and how did you come up with the idea?
Here is my lifestyle in seven bullet points:
I was born in the US but lived in Hong Kong and Frankfurt because my dad worked in finance
Vinovest isn't my first company. (I started and sold 2 others)
I pitched a company to Mark Cuban and Mark Burnett. (They offered me $100,000 for 10%)
I never graduated college
I'm a Thiel fellow
I'm a quadriplegic (I fractured my C5 vertebrae in an accident)
I love wine, especially White Burgundys.
One more thing. I've had an interest in wine since college. I took a trip to Bordeaux and was hooked. That fascination has turned into an obsession over the last decade or so. In my early 20s, I tried using various wine investing platforms but thought I could make a better one myself. Hence, Vinovest.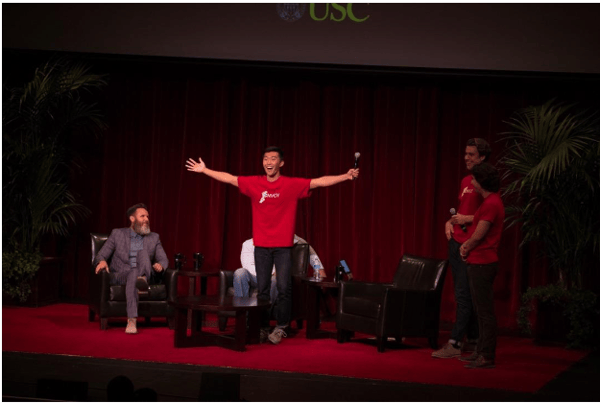 Take us through the process of building and launching the first version of your product.
I came across an article in Bloomberg about exotic asset classes like wine, art, and handbags that were outperforming the stock market.
This article really stuck with me. Was that possible? Wine outperforming the S&P 500?! I eventually did my research and realized that this was far from a fad. In fact, fine whiskey is up 303% since 2014 and fine wine is up 338% since 2004.
The decisive moment came in late 2019 when Brent and I turned $500 into $300,000 almost overnight.
The key? An Unbounce page.
Brent and I suspected that people would love wine investing if they had the chance. So, we set up an Unbounce page for a wine investing company in a few hours. Hosting was about $50 and the domain was $12.
Then, we asked potential investors our pressing questions:
- What are your expectations?
- What are your biggest concerns?
- How much would you invest?
People latched onto the idea immediately. Within days, we had secured more than $300,000 in commitments. That was more than enough for Brent and me to commit to Vinovest full-time.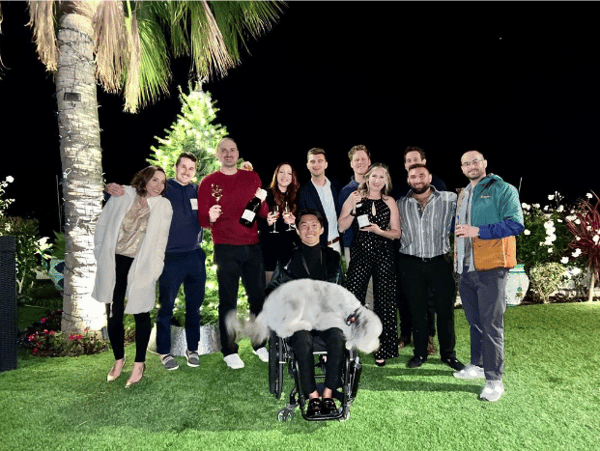 Since launch, what growth channels have been most effective for you?
SEO and affiliate partnerships have been major focuses. Just visit the Vinovest blog, and you'll find a veritable library of wine and whiskey investing resources.
There's one reason for this - education.
Most people don't know that wine and whiskey investing exists. As a result, it's on us as a company to educate people throughout their journey. We have to make the process feel easy and familiar in the same way that, say, Coinbase has done for cryptocurrency.
The blog is far from the only example. We hosted regular webinars, office hours, and online community events to provide prospective and existing clients with the information and resources they need to invest with confidence. We also partner with companies like SOMM-TV so that people can learn about wine and whiskey investing beyond our platform.
Did you ever have an "oh shit" moment where you thought it wouldn't work?
Nothing says "oh shit" like the stock market tanking three months after you launch your company.
Vinovest opened its digital doors in late 2019. A few months later, the Covid-19 pandemic took the world by storm, and the global economy along with it. It was harrowing to see the S&P 500 plummet nearly 20% in the course of a few weeks.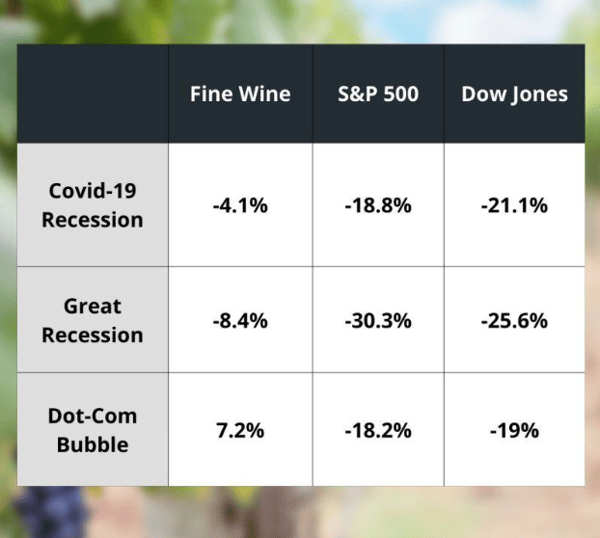 The Covid-19 recession turned out to be a blessing in disguise. While traditional investments dipped, fine wine remained resilient.
(This lack of correlation and resiliency also occurred during the dotcom crash, the great recession, and when the market was taking last year.)
The strong performance during the recession became a great marketing opportunity for Vinovest. We were able to point to the concrete benefits of diversifying with wine, which was made extra compelling by the fact that we were actively amid an economy. Obviously, it's best to diversify before a recession, but better late than never.
Can you break down the keys to this business model for us? What makes it work? And What do outsiders typically not understand about your industry?
There are two keys to the Vinovest business model.
One is a transactional component. We make money on every wine and whiskey sale. Since we often work directly with wineries and négociants instead of middlemen, we are able to maintain a healthy margin while still passing on exceptional value to our clients.
The second is a recurring payment. Since wine and whiskey are physical assets, we charge a fee for storage, insurance, and management. We pocket a small portion of that fee. That recurring payment will only grow as the value of our clients's assets increases.
I often compare investing in wine and whiskey to homes and cars as opposed to stocks. While the emergence of online marketplaces has made selling easier, it can still be a multi-month process that requires patience and negotiation if you sell prematurely. This is primarily because wine buyers often purchase wine once per month or quarter, the market isn't nearly as liquid as the equities market.
The goal for Vinovest is not to become the Robinhood of wine and whiskey. I want to discourage short term thinking, and daytrading. Instead, I'm focused on making Vinovest the most trusted and accessible place to diversify wealth with 'liquid' assets.
What platform/tools are absolutely crucial for your business?
Communication: Slack
Organization: Notion
Workspace: Google Suite
Email: Customer.io and SendGrid
Content: Contentful and Strapi
Design: Figma
Sales: Salesforce and SendSonar
Product: Linear
Human Resources: Rippling
What have been the most influential books, podcasts, or other resources?
There are so many good options to choose from. Here are a couple that spring to mind:
Atomic Habits by James Clear. If you haven't read James Clear's best seller, you should. His work on stacking habits to be efficient and productive changed my life.
Zero to One by Peter Thiel. Zero to One is basically the bible for anyone with a Thiel Fellowship. This self-help book shows entrepreneurs how to build companies with unconventional thinking.
Multipliers by Liz Wiseman and Greg McKeown. The best employees aren't just good at their job. They make other people even better, too. This book explains how different forms of leadership inspire, support, and improve people's performance while minimizing the negative effects of diminishers.
Where do you see untapped opportunity in the market? What business do you wish someone else would build that would make your job easier?
Great question. Up until now, Vinovest has largely focused on retail investors. It has worked out with Vinovest garnering more than 150,000 registered users and $100 million in assets under management. We have yet to break into the institutional investor space, though, which would mark a new frontier for us.
There's also a massive opportunity internationally. While we have clients in more than 40 countries, we have committed our efforts largely on the United States. Turning our eyes abroad would be a game changer. China is a particularly attractive market as it's poised to become the biggest luxury wine market in the world.
What are some strong opinions you have about leadership, and how do you actually put those into practice in your company?
Vinovest is built on five core values that our team uses to make decisions, interact with each other and our customers, and get work done. They have shaped the company culture and created a mutual understanding of what we are doing and why.
Default to action. Most decisions are changeable. It's better to deliver something real today over something maybe better later.
Default to transparency. Sharing context, goals, objectives, and in-progress work in public helps us all achieve a common goal, especially for a 25-person team spread across eight countries.
Grow through feedback. We all have personal goals and ambitions. Let's find constructive ways to all achieve those goals.
Empathy, no ego. Lead with compassion. We are all smart and talented people. When we work together instead of pointing the finger at others, we will succeed.
Don't be a robot, built the robot. Invest in tools and processes that lead to outsized impact so each team member can be more productive and focus on higher-leverage work. Always optimize and strive for efficiency.
Where can we go to learn more?
If you want to learn more about Vinovest, check out: www.vinovest.co
If you want to read more about my story, read this: Los Angeles Business Journal
Twitter: Anthony Zhang
LinkedIn: Anthony Zhang
Instagram: Anthony Zhang
Personally, I find being the CEO of a startup to be downright exhilarating. But, as I'm sure you well know, it can also be a bit lonely and stressful at times, too.
Because, let's be honest, if you're the kind of person with the guts to actually launch and run a startup, then you can bet everyone will always be asking you a thousand questions, expecting you to have all the right answers -- all the time.
And that's okay! Navigating this kind of pressure is the job.
But what about all the difficult questions that you have as you reach each new level of growth and success? For tax questions, you have an accountant. For legal, your attorney. And for tech. your dev team.
This is where Hampton comes in.
Hampton's a private and highly vetted network for high-growth founders and CEOs.