Over $4 Million Per Year From College Essay Coaching
They coach thousands of students every year, and have grown 20-60% YoY for almost a decade.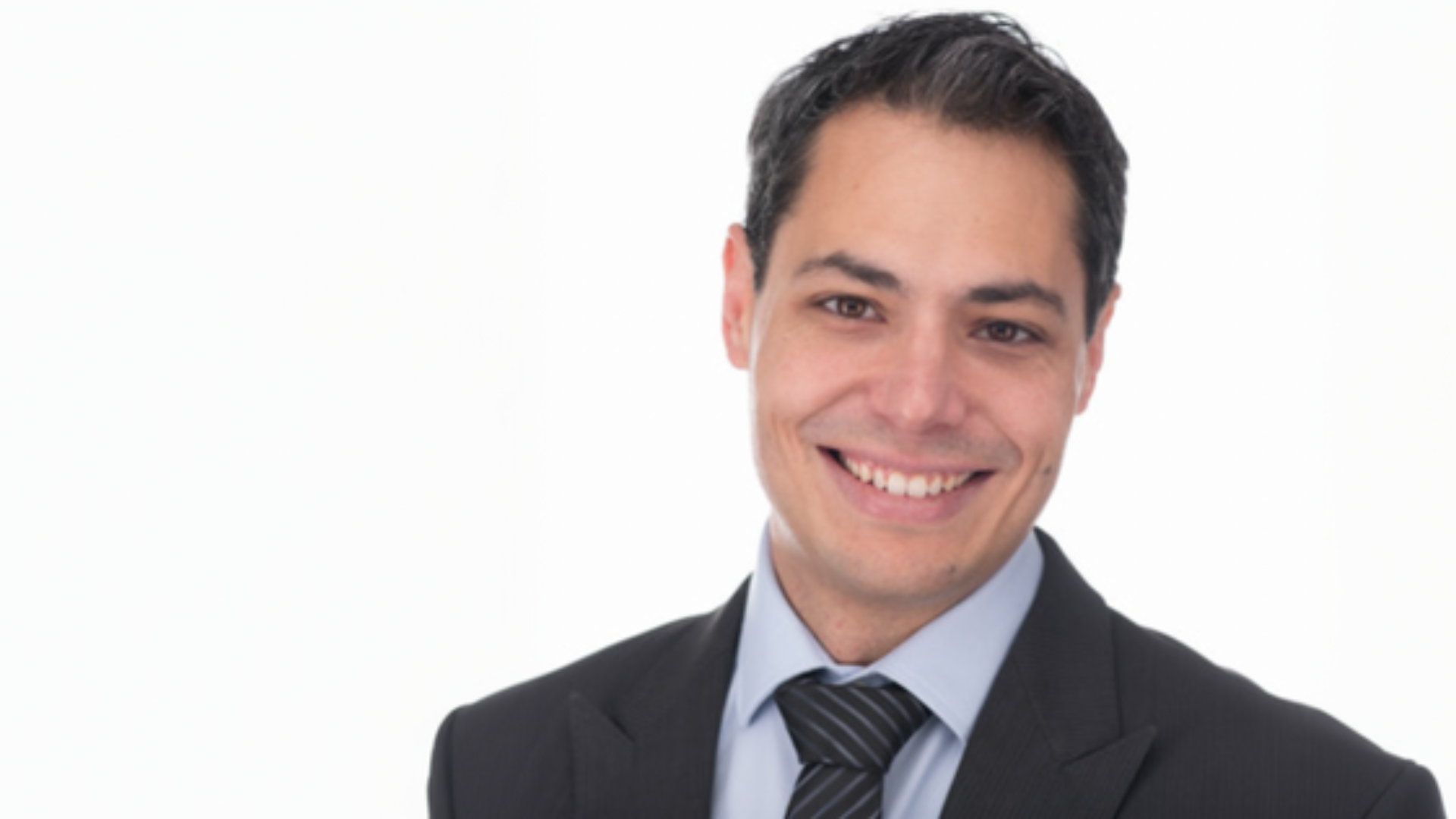 A lot of people will tell you that to be a founder, you need to embrace what you're naturally good at.
Well, not always.
Hampton member Brad Schiller is the co-founder of Prompt, the world's largest college admissions essay coaching company. They work with tens of thousands of students each year, do millions in revenue, and have been growing 20-60% YoY for almost a decade.
But here's the thing: He used to be a "terrible communicator."
An early experience as a McKinsey consultant sparked a passion for writing that led him to build this company.
In this piece, he dives into their story to show…
Early days, and how they pivoted to their current model
Top growth channels and where they're experimenting now
Financial benchmarks SaaS founders should be aware of
"Oh sh*t" moments that almost tanked the company
Lessons learned leading through the ups and downs
And more…
It's proof that you're not limited to your natural talents. Sometimes the things you were bad at offer more opportunities.
Hello! Who are you and what business did you start?
I'm Brad Schiller, Founder and CEO of Prompt. We're the largest college admissions essay coaching company globally. In 2023, over 15,000 students will use our software platform to simplify the process of completing their college applications, and over 5,000 students will receive over 30,000 hours of writing coaching from our network of about 100 part-time writing coaches. We'll make about $4M in revenue, and we've been growing at 20-60% per year for the past 7 years.
Oddly, about two-thirds of our revenue is selling to businesses. We white-label our software platform and essay coaching to over 500 private college counselors and high schools globally. One-third of our revenue is directly working with families under our Prompt brand.
Recently, we launched a literacy curriculum, Pen, that helps English learners become capable of successfully using English in academic and workplace environments. By the end of 2023, we'll have over 20,000 learners across India and Latin America.

What's your backstory and how did you come up with the idea?
I'm super passionate about improving people's written communication and critical thinking skills. It started when I was at McKinsey. I realized most of my job was translating what employees were thinking into something executives could understand. I also realized I was a terrible communicator when I joined McKinsey, but I found myself rapidly improving because I got feedback on my writing and ideas every day. I thought, "How can we enable everyone to learn to structure and communicate their thoughts better like I did?"
My initial idea was to create a marketplace for obtaining written feedback on the content and structure of a person's writing – a far higher level of feedback than typical editing or proofreading. At first, we tried to be everything to everyone, providing feedback on any type of writing for students or professionals. But my co-founders and I found it difficult to obtain customers and control quality while working on it part-time with meager resources.
In 2016, we settled on focusing on college admissions essays as that's where we found most of our initial customers. In 2017, we released a software and coaching services product specifically for private college counselors that generated $200k in annual recurring revenue – our first real indication that we may be on to something. We continued refining and growing this product, and in 2020, we launched our consumer-facing 1-on-1 college application and essay coaching, which now generates $1M+ in revenue per year.
My biggest challenge is that I've never been content with college admissions essay coaching for high-achieving students. My mission is to improve everyone's literacy and critical thinking skills. This led to many forays into other writing-related instruction and coaching products over the years that cost a lot of time and well over $1M. Thankfully, it seems we've finally landed on a great product with our Pen literacy curriculum, but it has definitely hampered our admissions essay coaching business's growth.
As for my personal situation, when I started Prompt in 2014, I had no business starting a company. My wife and I had no money. I had left Airware in 2013, where I was on the founding team, right before Y Combinator Demo Day. My wife was in a master's program, and I was just starting to do independent consulting to make some money. I also knew nothing about education – although I'm an expert now. Honestly, we've barely scraped by to get to where we are now. I did 50 to 100 days of independent consulting per year from 2014 to 2020 to pay the family bills while my wife finished her PhD. We've had 4 kids. Fortunately, Prompt was able to raise about $3M, primarily from angel investors between 2020-2022, to get to where we are today.
Take us through the process of building and launching the first version of your product.

Our first product was embarrassing, overbuilt, and priced too low. Reflecting on it, my co-founders and I were clueless. We lost our first purchase – which came one month after launch – because our Stripe account was still in test mode. We built a sophisticated tool that enabled us to provide writing feedback faster before we had any customers – a tool we eventually had to sunset because it didn't work the way our customers wanted to work. And we set our pricing at a 40% margin over coaching costs when it really needed to be 70%+ to cover fixed or marketing costs.
Thankfully, we had very low costs, and we stayed very close to our customers. My co-founders, Jordan and John, were still students at MIT, and I was doing independent consulting work. We were our product's first writing coaches, enabling us to really understand our customers. Although, we were working at all hours of the night as we stupidly provided an option for getting written feedback in 6 hours. It only cost us about $50k over the first couple of years to figure out how to make money by focusing on college admissions essay software and feedback for private college counselors.
We launched our product for private college counselors through a presale in April 2017 that generated $20k in payments. We created an email list of college counselors and signed integration agreements with the two software platforms the counselors used to interact with their students. Then, we finished building the software. The product didn't function great for customer needs and needed to be completely rebuilt in 2018. But we knew we were onto something as our customers got enough value to put up with a poor user experience, and we generated $200k in revenue.
Here's a screenshot of our first website in October 2014, where the product was initially called EditRevise. Yikes!

Since launch, what growth channels have been most effective for you?
We've found the most important thing is to identify the people and companies whose existences you've made so much better that they're effusive with their praise for what you did for them. This leads to word-of-mouth sales, high customer retention, and growth from existing customers.
It took a while, but we eventually built a deep understanding of our customers after testing many customer acquisition channels and products. We realized most families weren't actively looking for college admissions essay coaching and that our sales were seasonal and one-off for consumers. This led us to initially focus on sales to private college counselors, where we also relied on channel partners by embedding our solution into the other softwares counselors used to interact with their students. For consumer sales, we found marketing through referral partners works. This helps us build an awareness of the need for our service and of our brand. We work on a revenue share basis, which helps us keep costs low as it aligns marketing spend with our referral partners' performance.
Now, we're investing in building more general brand and problem awareness through initiatives like an NPR radio and podcast ad campaign. However, it remains to be seen whether this will have a positive return on investment. We are finally generating a positive return on Google Adwords and Facebook Ad spend, but search volume for admissions essay coaching services is very low as most families don't know they need the product or a service like ours exists.
Did you ever have an "oh shit" moment where you thought it wouldn't work?
August 2021. Our operations essentially stopped working as our essay review volume increased. We went from averaging returning essays with feedback in about 36 hours to over 70 hours – despite us having more than enough writing coach capacity. Our writing coaches just weren't doing the work available to them, and our customers weren't happy. Plus, our peak month, October, was fast approaching.
We needed to solve it – and fast. It was an existential threat to our business, and it also meant far lower revenue, which made us strapped for cash. We tried providing bonuses to coaches for doing more work, but it didn't motivate enough coaches and cost us tens of thousands of dollars. I put my foot down and executed a plan over the objections of many team members.
My cofounders and I completely revamped our operations. Within weeks, we launched software updates that assigned work to be completed each day by each coach based on the amount of time each coach had available. This solved the problem within days of launch. I also analyzed our operations team and processes, finding ways to reduce our fixed costs by $500k, which led to layoffs in November 2021. I solved our cash issue by getting a lifeline from our investors in November 2021 and raising $500k in additional capital in early 2022.
The changes worked. We easily got through the 2022 college admissions season while also operating with half of the fixed cost base for running our writing coach network.
Can you break down the keys to this business model for us? What makes it work? And What do outsiders typically not understand about your industry?
Our business requires being exceptional operators. We work in a seasonal, high-demand-variance market that requires exceptional service quality. We've built a robust technology infrastructure that enables us to automate most of our internal processes, and we've also created a user-facing platform that makes it simple for students and counselors to work on essays themselves and with our coaching team.
Our business model works because most of our revenue is from selling to businesses and having other businesses refer consumer families to us. We would not be able to succeed without these channels that generate revenue that naturally grows about 20% per year without additional sales and marketing expenditures. We've also found we need to operate at a 65% gross margin across the business to cover fixed costs and invest in growth. We've increased gross margins from about 45% in 2020 to 65%+ this year.
Most outsiders don't understand how hard it is to make it in education. You often only get one sales cycle per year which limits growth to a maximum of 20-50% per year once you're over $2-3M in revenue. The vast majority of students aren't self-motivated learners, a very limited number of parents are willing to spend money on tutoring, and school systems typically don't prioritize improving educational outcomes or are unwilling to pay enough for products and services. There's so much more I could cover here, but overall, education technology and services are a really, really hard market to be in.
What platform/tools are absolutely crucial for your business?
Retool. Most of our backend operations infrastructure is built in retool, and our operations team members spend most of their days within it.
Hubspot. We've set up all of our sales and marketing workflows using Hubspot and are working on integrating Hubspot more closely with our other systems.
Stripe. We do all of our sales through Stipe, including for ACH payments from our business customers.
Google Docs API. Our goal is to work how students work. As such, we have a very sophisticated integration with Google Docs that heavily leverages their API capabilities.
What have been the most influential books, podcasts, or other resources?
I've mostly learned by doing versus diving into books or podcasts related to starting and growing businesses. I will say I find it critical to be extremely intellectually curious about your industry. I try to know and frequently connect with founders and influential people across the college admissions and education technology markets. I read a bunch of education technology newsletters, such as GSV N2K and Edtech Insiders. I also spend a lot of time reading education research to better understand how to improve our curriculum and coaching products.
Where do you see untapped opportunity in the market? What business do you wish someone else would build that would make your job easier?
For college admissions essays, our biggest opportunity is building awareness about the need for coaching. We've found our biggest competitor is families doing nothing, where families are relying on family members or their students' teachers or counselors for support. However, these free resources are usually ineffective.
For our literacy curriculum, our biggest opportunity is outside of the United States. We've found that our US education system doesn't prioritize improving outcomes – even though 3 in 4 students score below proficiency in literacy. School systems and governments in many developing countries are investing in English education and realize they need to improve students' English skills such that they can successfully use English in academic or workplace settings.
My business is hard. But I can't think of other businesses that'd make it substantially easier – we've already identified a bunch of tools that help us.
What are some strong opinions you have about leadership, and how do you actually put those into practice in your company?
Two things come to mind:
You need fewer managers than you think. The presence of managers often obfuscates how much work really needs to be done and keeps founders further away from the problems that need to be solved. A founder's superpower is identifying and prioritizing the highest-value problems to be solved. When I recently let go of several managers, I was surprised how little work they truly needed to execute on as I stepped back in to manage it.
It's critical to hire independent thinkers who deal well with ambiguity in every role. I know I'm not a micromanager. So it's important that my team can execute and solve the

base-level problems independently. This allows me to focus on things that only I can do and identifying and solving the most important problems.
Where can we go to learn more?

myPrompt.com
– Our college admissions essay coaching.
getPen.com
– Our literacy curriculum
Twitter
and
OccasionalPost.com
– My Twitter and newslettter where I occasionally post about education, critical thinking, and writing.
Personally, I find being the CEO of a startup to be downright exhilarating. But, as I'm sure you well know, it can also be a bit lonely and stressful at times, too.
Because, let's be honest, if you're the kind of person with the guts to actually launch and run a startup, then you can bet everyone will always be asking you a thousand questions, expecting you to have all the right answers -- all the time.
And that's okay! Navigating this kind of pressure is the job.
But what about all the difficult questions that you have as you reach each new level of growth and success? For tax questions, you have an accountant. For legal, your attorney. And for tech. your dev team.
This is where Hampton comes in.
Hampton's a private and highly vetted network for high-growth founders and CEOs.