This Former Fintech Exec Now Sells Millions In Used Tractors On The Internet
It's a $40 billion industry most people never think of. Just one year in, this startup already moves millions in inventory each month.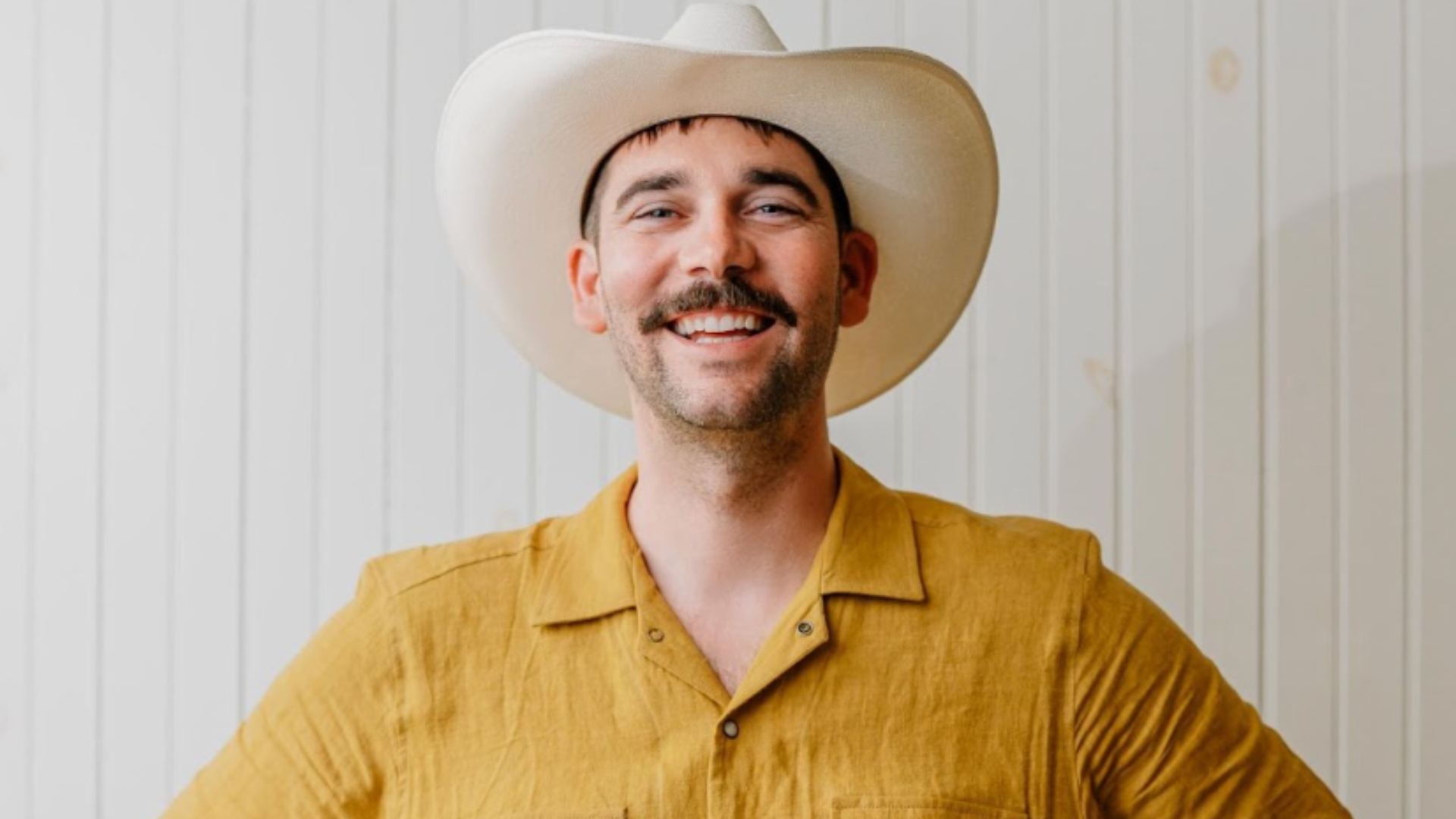 Here at Hampton, we love it when we find founders who are thriving in unexpected industries. Whether that's selling gravel to the government, making custom furniture for casinos, organizing elopements, or otherwise.
Today's story is no different.
After leading operations at one of the world's fastest-growing fintech unicorns, Hampton member Adam Lawrence left to start selling used tractors on the internet.
The market for used heavy equipment is huge – estimated at $35 to $40 billion per year – but it's fragmented, and opaque. Buyers and sellers both struggle.
His company, Boom and Bucket, is solving that. Launched roughly a year ago, they're already moving millions in heavy equipment each month. And they're doing it in a way that (to an outside observer at least) seems calm, and thoughtful – much different from the frenzy of fast-growing tech companies.
As you'll see, that's no accident.
I've spent a good amount of time with Adam at several Hampton events, and he's one of the more clear-thinking operational minds I've ever come across.
Here's the story of how he's building his company...
Hello! Who are you and what business did you start?
My name is Adam Lawrence and I sell tractors… and bulldozers and cranes and other heavy equipment online at Boom & Bucket.
We're a digital dealer for used equipment. We sell equipment, but ultimately we're in the trust business. People buy from us because they can see hundreds of photos and videos, inspection reports, and oil analysis; Everything we sell is backed by our "PowerHouse Protection Plan" – if something isn't right, we'll fix it. We want you to buy your 2nd, 3rd and 4th piece of equipment from us because the experience was so great.
A year after launching, we're selling ten's of millions per year in construction equipment across the USA.
What's your backstory and how did you come up with the idea?
My entrepreneurial journey started pretty early.
In middle and high school I was selling things on eBay. My two first successes were Air Jordans (I still miss those cool grey XI's) and Pokemon Cards. I was always looking for an edge, something that I could exploit and make a little money from.
This continued in college. I did door to door sales my freshman year. There's nothing like knocking on a door and asking someone to do business with you. Once you make a sale, you realize that anything is possible. My favorite college hustle was hats for our annual Cinco De Mayo party. We'd import hundred of hats from china to sell at the party. All of my friends would be walking around with a dozen hats on their head selling them to hot sweaty college kids.
I studied finance in college. After three years and two internships I has learned exactly one thing: A career in finance wasn't for me.
I just hated the idea of trying to make a spread off of every customer interaction. I returned to campus that year, but stopped attending school – instead I spent 2 semesters working for Silicon Valley startups. I loved it. As a 20 year old my work and ideas were 1) valued and 2) used by customers. I love the short iteration cycles, team work and problem solving. After those two semesters I went back to school and graduated with a degree in finance and a certificate entrepreneurship.
My first full-time job was working for the billionaire, Joe Lonsdale. I was first employee at his second company, Addepar.
It was everything I wanted: brilliant engineers, hard problem solving, team atmosphere, lots of opportunity and responsibility. Most importantly, I got to see what greatness looked like. I saw the dedication and motivation necessary to build something from scratch. After 4 years I left to start my own business.
My first startup was not successful. I'm surprised that we didn't suffer brain damage from banging our head against the wall for 24 months in a row. It was a great team, but we never built a strong GTM motion. We eventually sold that company for stock in an acquiring company. The day of the sale, I had $1,700 in my bank account and needed to get a job. I took the first job offered to me, as you might expect, this was a mistake. After a few months, I eventually landed at Bolt.
At the time, Bolt was a 15 person startup that had just pivoted from crypto payments to ecommerce. Over the next three years, we built one of the fastest growing payment companies ever. As COO I had a unique vantage point into the ecommerce world. When I left, I was absolutely convinced that B2B ecommerce was the next wave.
Soon after leaving Bolt, I met my two co-founders. Aaron Kline and Samir Shar are both incredibly smart, hard working, and humble. They had sold their prior company to Caterpillar and had strong conviction that the space had a lot of opportunity. The rest is history.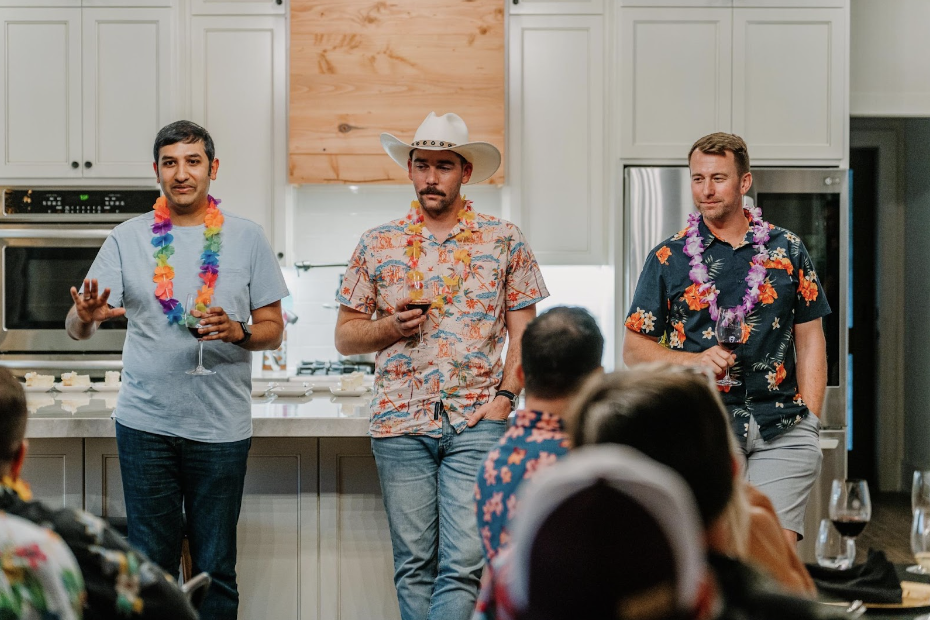 Take us through the process of building and launching the first version of your product.
Starting Boom & Bucket was an exercise in conviction building. We did hundreds of hours of customer interviews (mostly through cold calls and networking), we took a class to become used equipment brokers, a we joined the Association of Equipment Management Professionals. We took the lessons learned through these interactions and turned them into a 100+ page doc of insights and learnings. From there, we started to ideate on the biggest opportunities, but we didn't start a company.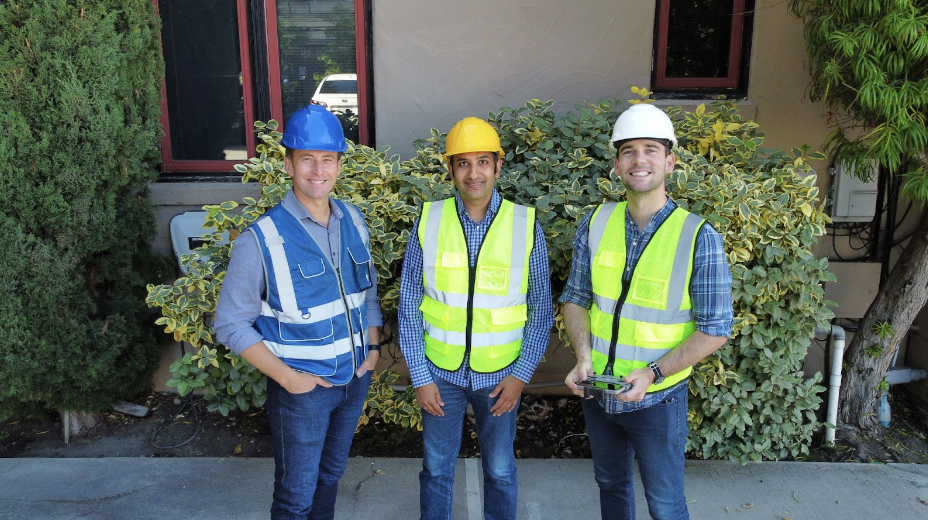 Instead, we started building momentum. We convinced some early customers to trust us selling their equipment and we convinced some customers to buy that equipment – only then, when we needed a bank account and legal entity did we "start" a company.
We continued to build momentum, eventually selling almost a million dollars of equipment before hiring, fundraising or really formalizing the company. After we raised some money, we built a small team and started to build our own platform; We launched www.boomandbucket.com 6 months later.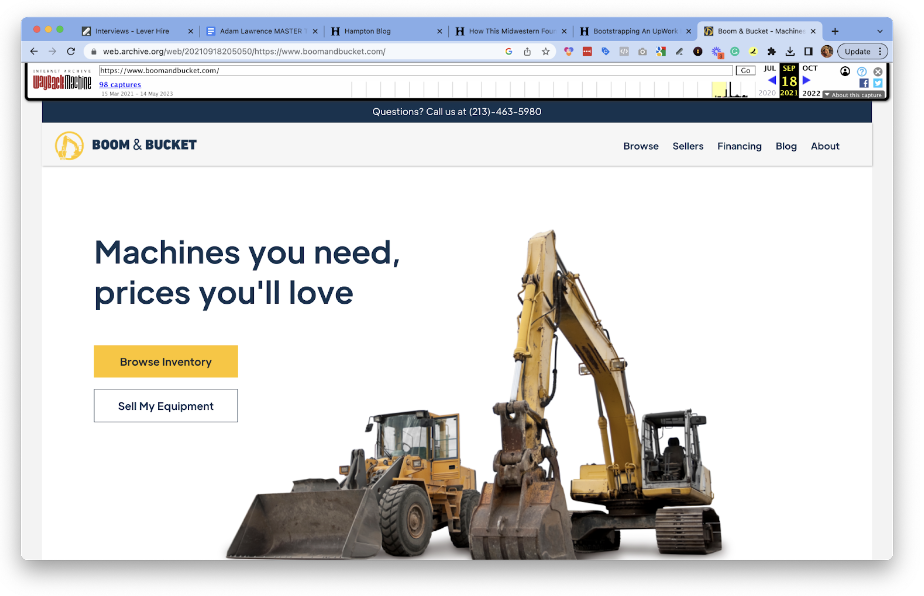 Since launch, what growth channels have been most effective for you?
As a Digital Dealer we have to focus on both generating supply and creating demand.There's no silver bullet for either, just a lot of lead bullets and doubling down whenever a strategy is working.
To generate supply, we rely on the tried and true method of knocking on doors and building relationships. We don't force our sellers to sell at any particular time, instead, we work with them to make smart decisions about when and how to sell their used equipment. We bring data to the equation, helping them understand the market and make informed choices.
On the demand side, we take advantage of all the resources available to us. We utilize online platforms such as Google and Facebook to reach a broad audience. Additionally, we partner with industry-specific publications like MachineryTrader, TractorTrader, and LiftTrader to reach millions of buyers across the United States.
Perhaps most importantly, we prioritize in-person field events for brand building and establishing trust within the industry. A recent example of this was our attendance at ConExpo, the largest construction conference in the United States. Over six days, we shook hands, said hello, and built relationships with thousands of our customers.
By utilizing a combination of traditional and modern methods, including personal connections and technological resources, we've been able to build trust with our partners.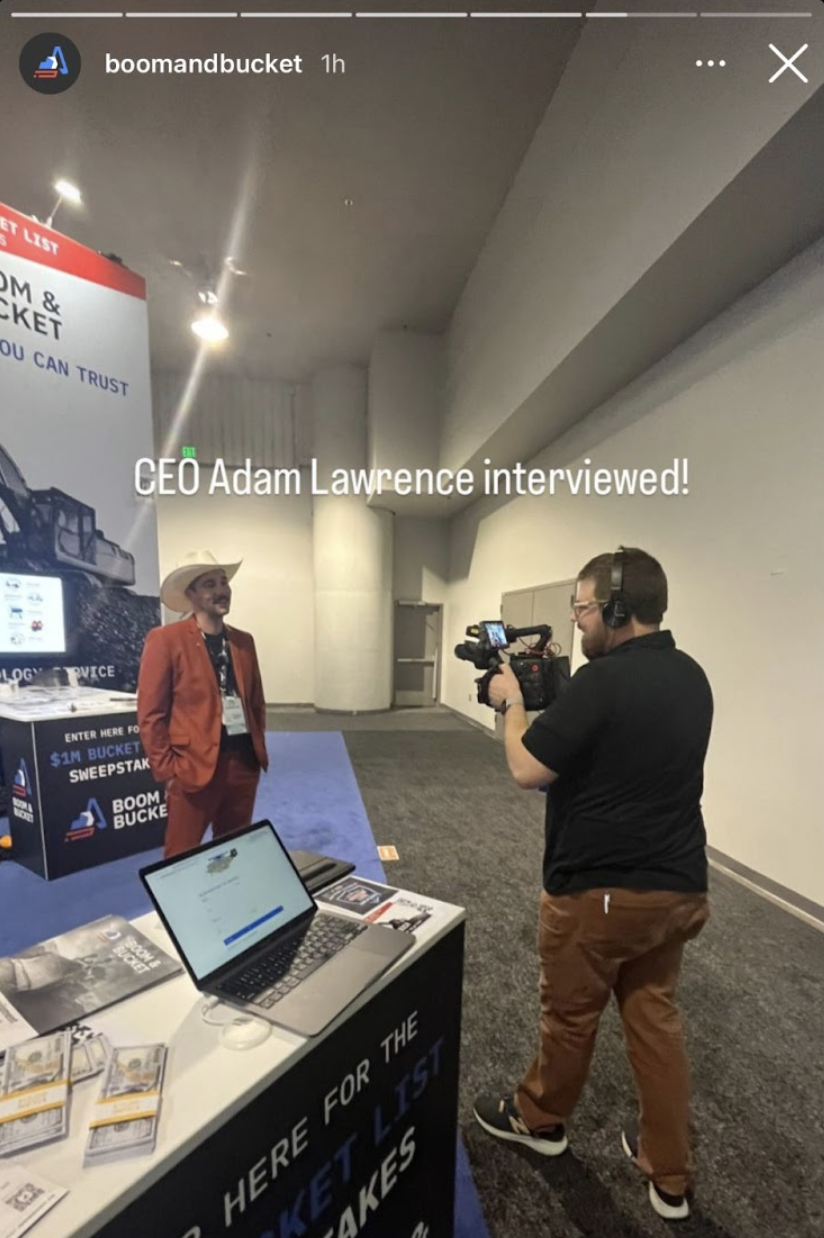 Did you ever have an "oh shit" moment where you thought it wouldn't work?
My first (of many) "oh shit" moments was shipping our first large excavator. We were so bad at it, we almost went broke before we even started. When the truck driver arrived he discovered that the machine was taller than expected and that it would require additional permits. More permits means more money (a lot more!). That was fine, we paid the difference out of pocket and the truck started the journey just a day late.
Everything was working until the machine got to the border. When the truck drove over the scale they found that the truck plus the excavator and attachments were over the legal weight limit. The truck driver was not pleased. He was already running behind due to the permitting issue and now he'd have to either take a chance driving with a load that was above weight limits or wait for an updated permit (and more money!). We opted to wait for the updated permit and compensate the driver accordingly.
The permit eventually got issued, the driver started on his way again, and made it to the delivery point. After shipment, we weren't sure that you could automate and enable shipping or that we wouldn't go broke due to shipping errors. This first load ended up costing us 3X what it should have!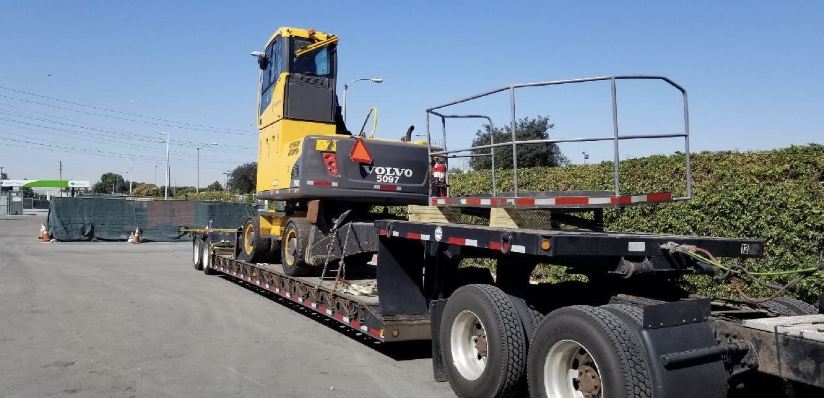 Can you break down the keys to this business model for us? What makes it work? And What do outsiders typically not understand about your industry?
At first glance, the digital dealer business model may seem simple. We charge a percentage of every transaction on Boom Bucket. However, there are several factors that make this model work.
One of the key factors is the highly fragmented nature of the market we operate in. There are thousands of people selling used equipment, and many of these transactions are fraught with problems and dissatisfaction. Buyers and sellers rarely interact again, which means each party is incentivized to push the other to a breaking point. The result is often an unpleasant transaction experience for both parties.
Another challenge is the wide discrepancy in quality between products. A used excavator may seem like a commodity item, but there are many factors that affect its performance, including preventative maintenance programs, quality and conditioning, and how the operator used the equipment. This can make it difficult for buyers to evaluate the true value of a piece of equipment.
Finally, the transaction itself can be complex, with many moving pieces such as bill of sale, lien checks, title checks, shipping, financing, after-sale parts and support, and maintenance. This complexity can be a barrier to entry for buyers and sellers alike, and this is where our brokerage comes in.
By acting as a trusted partner in the transaction, we can help mitigate the risks and build trust between buyers and sellers. This is essential in the construction industry, where delivering projects on time and on budget is critical.
Despite these challenges, the market for used construction equipment is significant, with estimates of between $35 and $40 billion in trades every year in the United States alone. And while the industry may not experience the same booms and busts as technology, it is growing at a steady rate of 2 to 4 percent each year.
At the end of the day, our business is all about building trust. By offering a reliable and efficient platform for buying and selling used equipment, we can help make the transaction process smoother and more satisfying for everyone involved.
Finally, I would be remiss if I didn't point out my excellent cofounders. Aaron Kline and Samir Shah built and sold a prior company in this space and have the knowledge that only insiders can possess. It's because of their expertise that we can build Boom & Bucket together.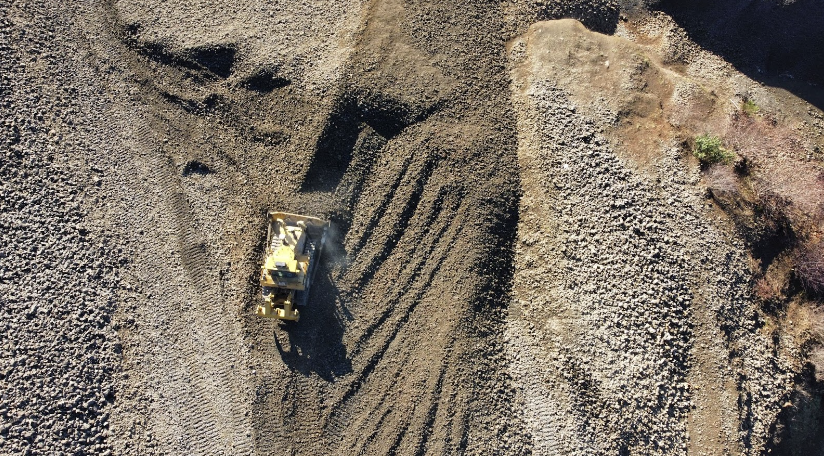 What platform/tools are absolutely crucial for your business?
There's a rule at Boom & Bucket, "If it's not in Asana it's not a priority." We try to put everything work related in Asana. Need someone to do something? Write out the task and acceptance criteria in asana and ask them to put a due date on it. It's simple, but the act of logging everything you're working on allows you to prioritize your day.
Outside of Asana, we use a ton of Zaps to connect systems. I think Zapier is really the glue between a CRM system an ERP system. You use Zaps and the systems you have until you're ready to implement a full blown ERP. We happily pay them.
What have been the most influential books, podcasts, or other resources?
One of my favorites is Ben Horowitz's The Hard Thing About Hard Things. Whenever we're doing something hard I have to remember that are no silver bullets, only lead ones.
Pinciples by Ray Dalio is another favorite. I love how he's dialed all of his beliefs up to to 11. When I think of my business I try to use his mental model of "the machine."
I'll read almost anything that Stripe Press publishes.
On the podcast side, I love "Invest like the best," "My First Million," and "Dirt Talk by BuildWitt."
Where do you see untapped opportunity in the market? What business do you wish someone else would build that would make your job easier?
There are several untapped opportunities in the market that could greatly benefit the industry. Some of these opportunities we are already working on, while others I wish had been available to us earlier in the process.
One of the primary pain points we faced was inspecting equipment. We assumed that, just like a car mechanic, we could take heavy equipment for a pre-purchase inspection, but the results were wildly variable. Some mechanics were excellent, while others overlooked basic issues. We quickly learned that we had to build our own in-house inspection team. However, it would be great if someone could build a checklist-driven approach for building quality conditioning reports that could become an industry standard.
Another area that frustrates us is financing. Every financing company offers the same financing agreement, but the application process and the way you work with each company is different. One company might get back to you right away, while another might require a PDF. It would be great if there was an API that we could use to send a credit file and application to get approval for our customers and then fund instantly. This would greatly benefit our customers and simplify the process.
The final area that I believe offers a lot of opportunities is shipping. Shipping heavy equipment is not a commodity. It is more challenging to ship due to its size and weight. Currently, the process is manual, where you look up the size and weight of the machines, then match them to drivers with appropriate trailers, and obtain the necessary permits. There has to be a way to automate this process, and I believe this is a significant opportunity for a big business.
I hope that entrepreneurs can see the potential in these areas and work towards developing solutions that could benefit us all.
What are some strong opinions you have about leadership, and how do you actually put those into practice in your company?
I strongly believe that there are certain practices that can help bring out the best ideas from your team.
One of these practices is writing over talking.
When it comes to generating ideas, I believe that the best ones often come from those that are well-articulated and well-thought-out. This is where writing comes in. By taking the time to articulate your ideas in writing, you are able to clearly communicate your thoughts and ensure that everyone on your team understands them. Prior to a meeting, Google doc proposals are circulated to the attendees. Everyone can read, comment and digest ahead of time. By doing this, you are able to create a meritocracy where the best ideas rise to the top.
One of the benefits of this approach is that it removes much of the politics that can often occur during meetings. When people are allowed to talk freely, it is easy for favoritism and other biases to influence the discussion. By focusing on the actual ideas, you are able to create a more objective environment where everyone's ideas are given equal consideration.
At our company, we have implemented this approach in two ways. First, we always have an agenda for every meeting, which includes well articulated issues that everyone can read and comment on prior to the meeting. Second, we run all of our meetings through Asana, which allows us to have a reading period during the meeting where everyone can catch up on the comments before we discuss the issues.
While this approach is not new, I am a big believer in writing over talking. By creating a culture where everyone's ideas are given equal consideration, we are able to foster a more collaborative and productive environment. It is important to remember that the best ideas can come from anywhere, and by encouraging your team to communicate their ideas through writing, you can help bring out the best in everyone.
Where can we go to learn more?
Personally, I find being the CEO of a startup to be downright exhilarating. But, as I'm sure you well know, it can also be a bit lonely and stressful at times, too.
Because, let's be honest, if you're the kind of person with the guts to actually launch and run a startup, then you can bet everyone will always be asking you a thousand questions, expecting you to have all the right answers -- all the time.
And that's okay! Navigating this kind of pressure is the job.
But what about all the difficult questions that you have as you reach each new level of growth and success? For tax questions, you have an accountant. For legal, your attorney. And for tech. your dev team.
This is where Hampton comes in.
Hampton's a private and highly vetted network for high-growth founders and CEOs.