From Viral Blogger to 7-Figure Agency Owner
"We just celebrated year 7... If you would've asked my college self where I saw myself in the future, it likely wasn't here."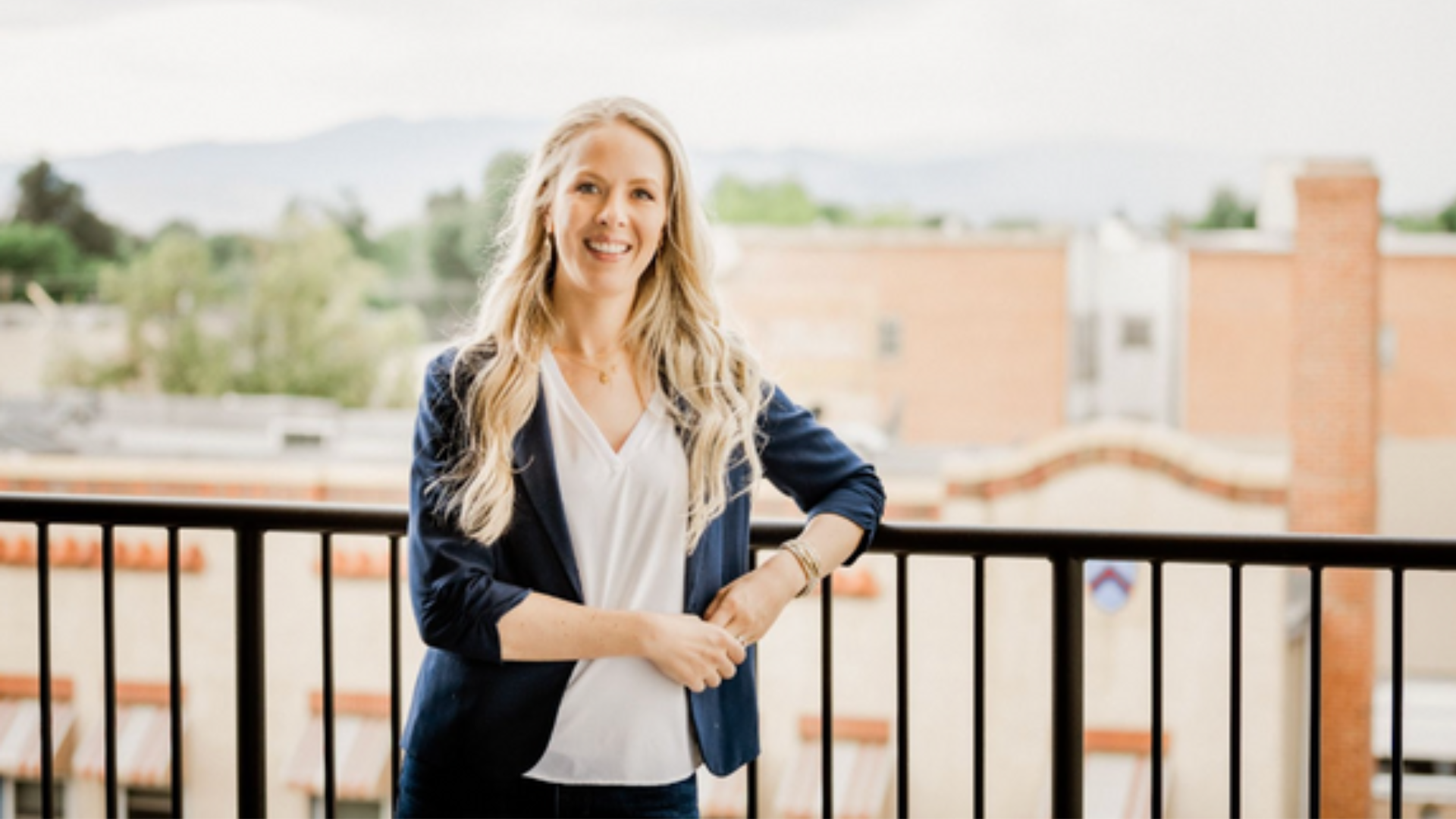 Hampton member Sarah Lukemire is the founder of Brindle Digital, a seven-figure agency + SaaS that specializes in marketing multifamily properties.
She's a first-time founder, totally bootstrapped, profitable from day one, and growing over 30% YoY for more than half a decade now.
In this piece, she breaks down:
Her path from waitress, to viral blogger, to 7-figure founder
Top growth channels and where she's experimenting
The agency business model and what founders get wrong
Books and other resources that have been most inspiring
Where she sees untapped opportunity for more SaaS founders
And more…
Hello! Who are you and what business did you start?
Hello, howdy – let me introduce myself, my name is Sarah Lukemire and I'm the founder of Brindle Digital Marketing, a marketing agency based out of Loveland, Colorado.
At Brindle we partner with multifamily apartment communities to increase their online presence through website design and development, social media marketing, and branding.
Last year we also launched Rent Fetch – a Wordpress plugin that integrates with third party property management software to display properties, floor plans, and availability data on property and apartment websites.
In the coming months, we're spinning off a new brand, Blueprint by Brindle, that will be a productized agency allowing us to market our apartment template sites separately from Brindle, which will continue to focus on the bespoke side of things.
We're a small (but mighty) team of 9 people as of August 2023.
What's your backstory and how did you come up with the idea?
We just celebrated year 7 at Brindle Digital Marketing. If you would've asked my college self where I saw myself in the future, it likely wasn't here.
At one point in my life, I wanted to drop out of college to start a tanning salon.
Quickly realized maybe that wasn't for me (thanks, dad). I waited tables for nearly 15 years – from the age of 15 through ~28 (working two jobs after graduating). 10/10 recommend everyone hold a service job at some point in their life.
Graduated with a bachelor's in marketing. Still didn't know what I wanted to do.
Attended a job fair 1/2 mile from my apartment. In 4 feet of snow (👋 any Minnesota peeps?). Which I had to walk to because my Honda Accord wouldn't make it down the street.
And that's the dot that connected where my marketing career started.
I landed a job with Log House Foods. I learned how to create a WordPress site. Dove headfirst into the world of blogging. And Facebook. And Pinterest. And the list goes on. I was a one person marketing department who wasn't afraid to get my hands dirty.
Shortly thereafter, I started a dog blog (Lola the Pitty). Marketed the heck out of that during my evenings. Wrote a blog post that took off and in turn, took down the entire site. Generated millions of views.
Fast forward to a move back to Colorado… still wanting to start a business, but this time I had a vision. I was going to start a marketing agency – one that operated like a company I'd like to hire.
That's how Brindle started. Two years in, we niched down into the real estate and multifamily industry after working with several development companies (I wish there was a more sexy story about the shift, but that's how it went down).
Today we partner with hundreds of clients – ranging from property management companies to multifamily investors and owners – and are excited about what the future holds.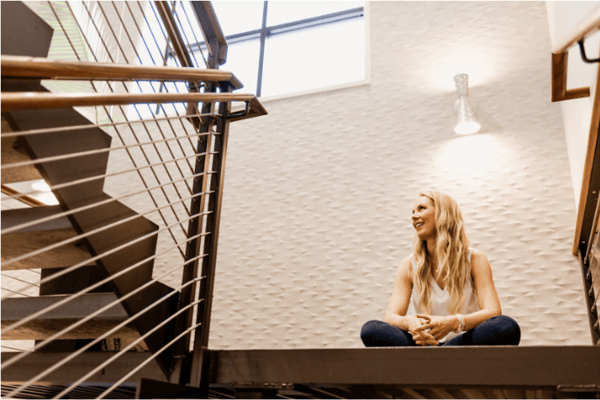 Take us through the process of building and launching the first version of your product.
In 2016, Brindle consisted of myself and a freelance team I strung together for support. It was a lot of fail fast, learn fast, and improve fast(er).
One thing we've held onto since the beginning was the level of transparency, quick communication, and approachable marketing services. Three months in, I hired our first full-time team member. We grew quickly, 330% in our second year of business.
As a fully bootstrapped company, we've run lean and invested most earnings back into the company. I take virtually nothing from the company and live on a conservative salary to this day.
Fast forward to choosing a niche – multifamily. We stumbled into this industry. It all started after partnering with a local real estate development company. One branding project and website turned into two, turned into 10, and so forth.
Quickly realized that we should develop a plugin – so it could be decoupled from the websites and sold separately – to integrate with third party property management software systems, such as Yardi RentCafe among others. That's where Rent Fetch was born.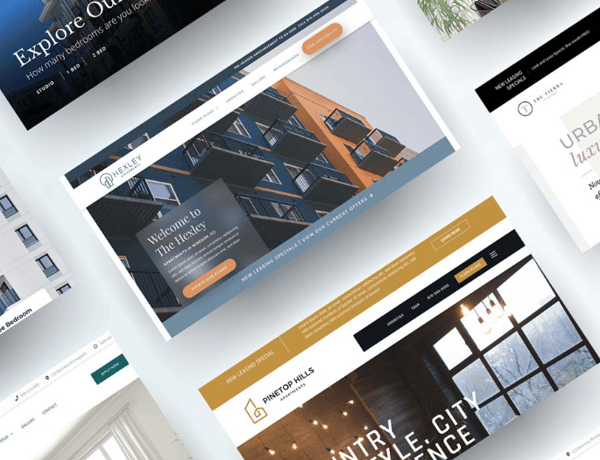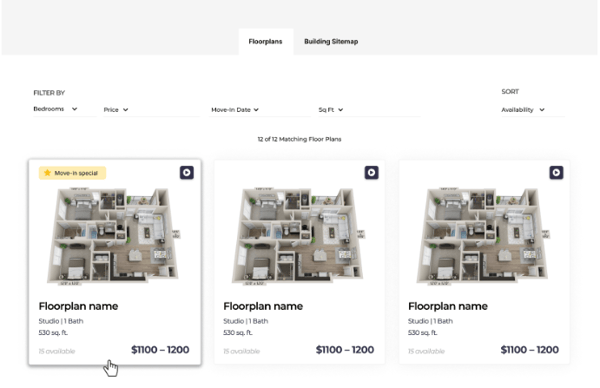 Since launch, what growth channels have been most effective for you?
A few channels and efforts have contributed.
First, retaining customers is much cheaper than acquiring a new customer. Our client retention rate is insane at over 90 percent.
Second, SEO. Practice what you preach, right? We produce content that targets high-intent keywords surrounding the services and industry we're targeting.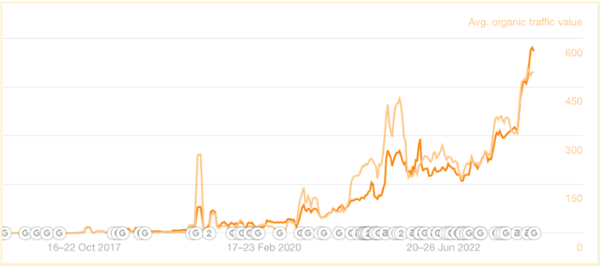 Third, networking through LinkedIn, in-person events, and conferences. The multifamily industry is truly about who you know. Initially, the industry has seemed to be a 'sea of the same,' so disrupting the norm and offering a fresh approach has been successful.
Fourth, partnerships – we're just beginning to break into this growth strategy.

Did you ever have an "oh shit" moment where you thought it wouldn't work?
We've been fortunate to have steady growth each year (~30% YoY) and have always been profitable – even through COVID. Most of my worst moments of doubt occurred very early in the business. We never over-hired or had to do mass layoffs. We never ran out of cash and to this day operate very lean.
Did I know every step to take and the right path to take? Nope. (Still don't.)
But every single day is focused on continuous improvement and, as our team knows, finding a better way.
Can you break down the keys to this business model for us? What makes it work? And What do outsiders typically not understand about your industry?
While the startup costs for an agency are virtually nothing, your biggest expense is labor.
With diverse talent needed to properly execute on services and support clients, this can be a challenge and why so many agencies rely on FTE + contractors in their wings. As somewhat of a jack-of-all-trades and having been in the agency world before starting Brindle, I had a leg up and in the early days was able to deliver on much of the work myself with little support, but in order to stand out and scale, our team and the talent was the key differentiator to standing out.
The biggest challenges I see myself and other agency owners face include:
Predicting workload - oof, still a challenge to this day and an imperfect system
Aligning skillset with new clients (less of a challenge since our clients are in the same industry, but often matching style or personality can be something we take into consideration)
Determining the next role to hire or when to hire; it's never a perfect 1:1 but utilization rate is something that has to be top of mind so margins stay healthy
Scope creep and properly scoping out a project at the beginning of the relationship
We are continuously looking for ways to improve and reduce complexity, ensure our team members are happy and we're delivering on client expectations, while staying on budget. It's no easy feat and as we've grown, profit margins have rode a wave as we work through these headwinds.
What platform/tools are absolutely crucial for your business?
Ah, we have quite the tech stack and I'm admittedly a bit of a software junkie.
Tools we can't live without:
Asana for project management.
Sprout Social for social media management.
Everhour for time tracking to each client/project.
Quickbooks…
Slack for general communication outside of a project/task.
Figma for web design.
The Adobe suite for design.
Dropbox for file management.
Dashlane for safe password sharing amongst our team.
AgencyAnalytics for reporting.
The list goes on, but those are the major players.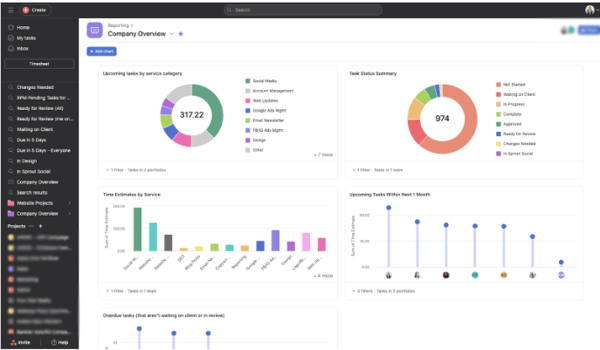 What have been the most influential books, podcasts, or other resources?
Since the early days, the My First Million podcast has been on the top of my list. Also a fan of the podcast, The Futur with Chris Do.
Book recommendations:
Traction (we follow the EOS framework at Brindle) - a must read for any business owner whether you follow EOS or not
The Almanack of Naval Ravikant - no explanation needed. Everything done or said by Naval is pure gold.
Where do you see untapped opportunity in the market? What business do you wish someone else would build that would make your job easier?
This came up recently with our team….
Finding a simple solution for sharing ad previews across multiple platforms to clients for approval (i.e. preview of Facebook/Instagram/Google ad creative and how it will look when being served on those platforms).
We've researched options, came up short, and this seems like low hanging fruit.

What are some strong opinions you have about leadership, and how do you actually put those into practice in your company?
I believe a number of qualities make a good leader that I've outlined below. Not coming from a leadership background, this has been a huge area of growth for me personally, and like everything, continually improving.
Do what you say you're going to do
Set the example
Call attention to success and wins
Communicate clearly and often
Develop people
Where can we go to learn more?
More information about Brindle:
Ways to connect with me:
Personally, I find being the CEO of a startup to be downright exhilarating. But, as I'm sure you well know, it can also be a bit lonely and stressful at times, too.
Because, let's be honest, if you're the kind of person with the guts to actually launch and run a startup, then you can bet everyone will always be asking you a thousand questions, expecting you to have all the right answers -- all the time.
And that's okay! Navigating this kind of pressure is the job.
But what about all the difficult questions that you have as you reach each new level of growth and success? For tax questions, you have an accountant. For legal, your attorney. And for tech. your dev team.
This is where Hampton comes in.
Hampton's a private and highly vetted network for high-growth founders and CEOs.