Pivoting A Failed Fitness Brand Into A Thriving $5m Online Swag Shop
Last year, they built 1,000+ online stores, and work with brands like Penn Entertainment, DoorDash, and Crocs, among others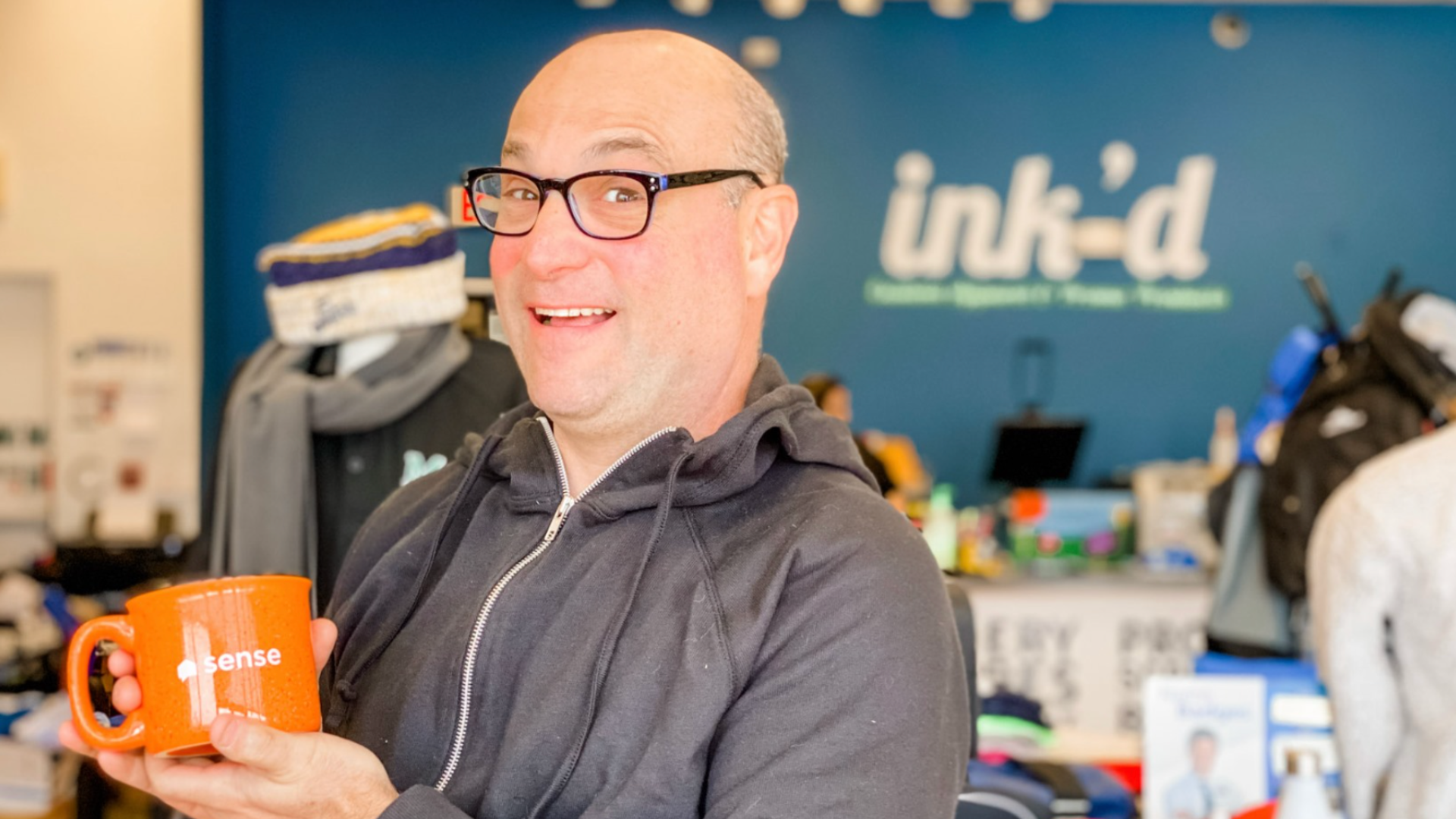 Inside the Hampton group, Jay Sapovits is seen as something of a wise advisor.
For one thing, he knows what it means to build a huge company fast. After selling his first business, he joined Marquis Jet as an early employee, and helped Jesse Itzler and Ken Dichter scale it from $0 to over $1 billion in less than five years.
That kind of experience is valuable.
But he's also known hardship – with one failed business, and another that struggled to gain traction – and that kind of experience is priceless if you can find a way through.
He did, eventually pivoting his way to his current company, Ink'd, which is an innovative merch shop that makes custom swag. Through hard work, and a focus on relationships, he's grown it to over $5 million in ARR, and thousands of clients (each with their own online store), all while claiming to be "not especially tech savvy."
He offers a great example of the spirit of entrepreneurship and how it faces adversity. Here's his story...
Hello! Who are you and what business did you start?
I'm Jay Sapovits, founder and President of Ink'd Stores. We build, host, manage and fulfill on-demand swag stores for companies and organizations and do bulk promotional product orders for events.
We use multiple processes to be able to decorate items in 1 piece minimums, reducing a company's risk and offering the ultimate flexibility in ordering promotional apparel and gifts.
We've grown YOY since 2015 and since 2021, have accelerated the business even further and now have an ARR of almost $5m for 2023.
PREFACE: This is not a technology story, while we've built a solid product, my story is one of persistence and showing up every day to do the next right thing and staying focused on the most important thing, sales.
I care about others, stay client- and employee-focused and stay humbled with what I have and not what I could be. I realize others have grown to $20-$100m faster; but I'm not especially tech savvy, and haven't had the resources to hire or knowledge to manage someone who can help us accelerate that growth.
What's your backstory and how did you come up with the idea?
I'm a lifetime entrepreneur, mostly because I watched my father suppress his dreams and suffer through being a school teacher for the stability it provided. Seeing your Pop miserable everyday is impactful and, I swore I wouldn't do the same throughout my career.
At 18, I went to UNLV for college and was the traveling radio engineer for the legendary teams with Larry Johnson, Stacey Augmon, Tark.
After graduating, moved back to Philly and spent 2 years on-air at WIP. At 25, I left 610 WIP to fill a gap in Philly sports and created the Exelon Invitational hosted by Jim Furyk, a special event to the PGA Tour, which I sold in 2001. After selling it, I moved to Boston to open the office with the Chairman of Marquis Jet. As one of the first employees, I worked directly with Ken Dichter and Jesse Itzler, and we went from $0 to $1b in less than 5 years.
Kenny went on to create Juice Press, tequila Avion, and Wheels Up, while Jesse created and sold Zico, now owns a part of the ATL Hawks and is one of the most coveted inspirational speakers in the country.
In 2006 I got the bug to start from scratch and unfortunately, met my first major setback, which cost me 3 years, money, and a perfect entrepreneurial record.
The business was in the luxury villa rental space and coming out of it in 2010, I bounced back to build WimcoSBH, an offshoot villa sales and rental company to the US marketing company Wimco Villas on St. Barths, but I wasn't the business owner and I longed to guide my own destiny again.
Having always stayed close to Ken Dichter, I returned to start a fitness company with him in 2012, specializing in licensing and branded fitness machines and accessories. After 3 years and little sales traction, my team and I had learned how to decorate a variety of substrates, so we pivoted to print and sew on more common products like tee shirts, hoodies and promo goods.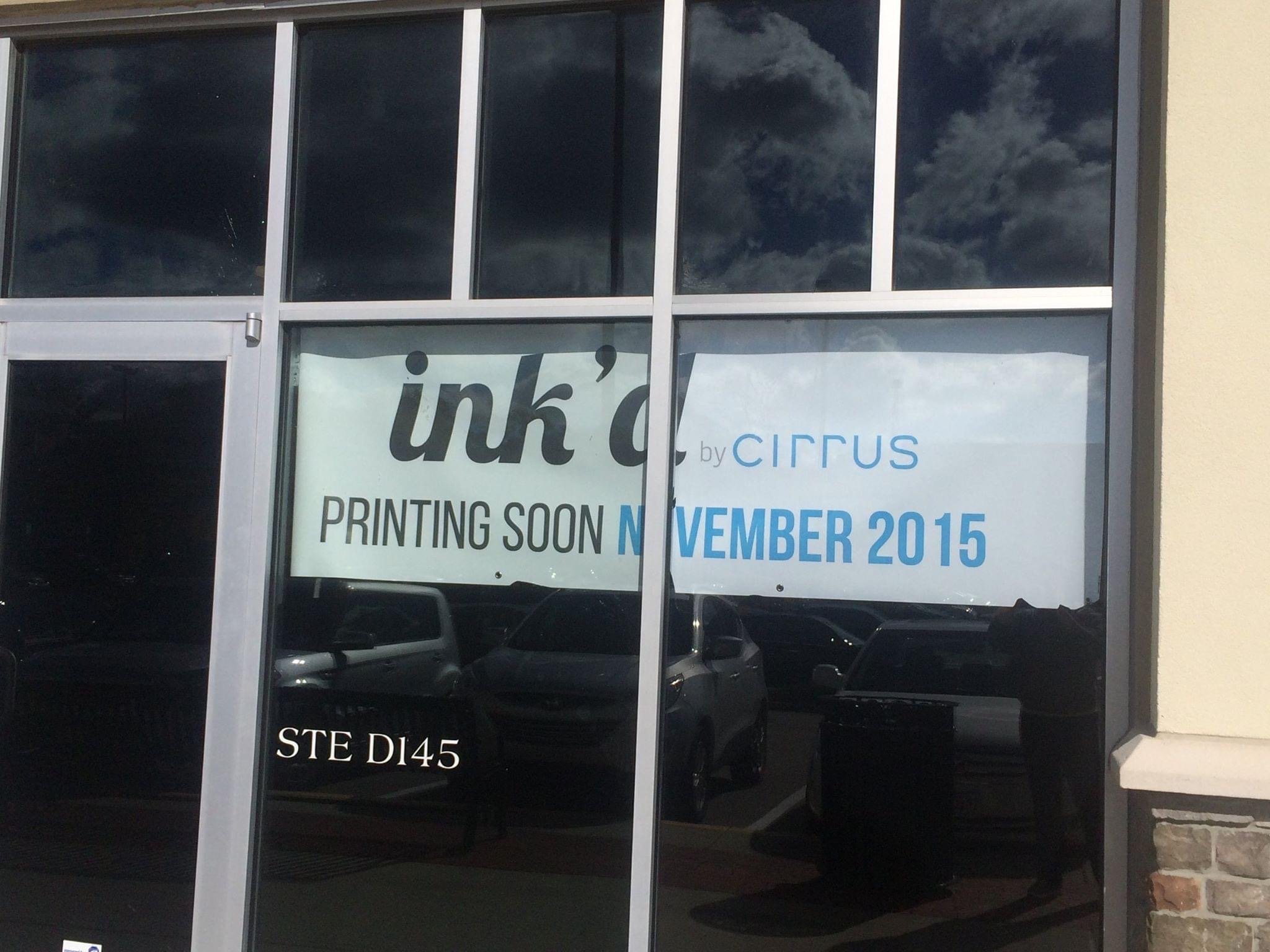 We opened a retail storefront and in doing so, we created a hybrid distributorship, both printing in-house as well as outsourcing for promotional products. From 2015-2020, we experienced modest growth but kept the company small, with less than 5 people. The retail storefront was our main form of marketing and our focus was regional.
When Covid hit, retail closed and inside of the first two weeks, developed a program called Commun-A-Tee. This idea changed our business. The concept was simple: get local businesses shut down by covid to allow us to market tee shirts to promote their business (their logo or art) and sell to their audience for $19. Every order, they got $10, we got $9.
Once we figured out how to sell online, we never stopped.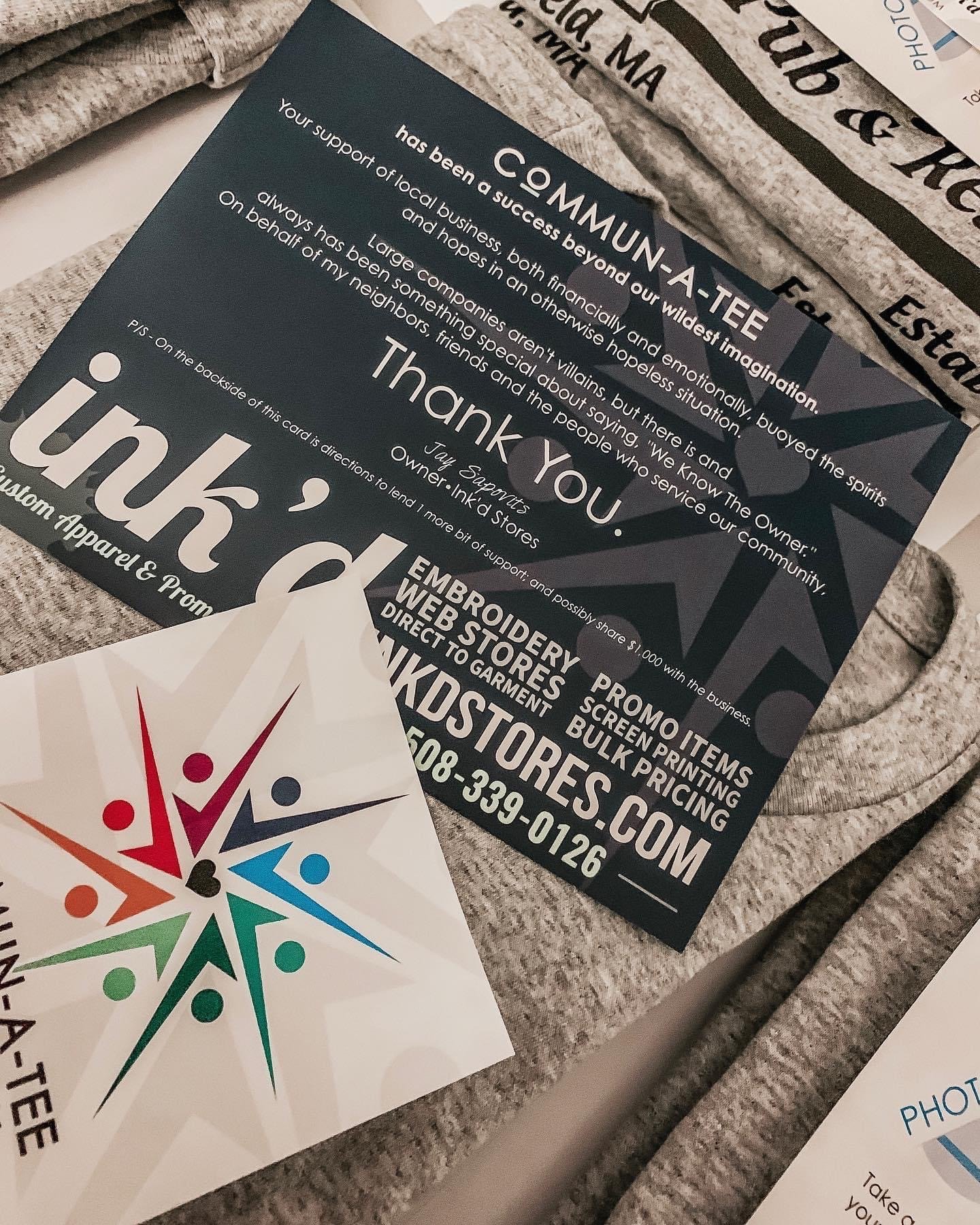 And Commun-A-Tee gave us the confirmation that drop shipping was the wave of the future, but retail wasn't. So when we came back from Covid, we started focusing on online business and drop shipping, as our clients demanded it.
Our first project was crazy – we loaded pallets of camping chairs for a division of J&J into our retail store to the point we could barely move. They had been shipping direct to their HQ, but their HQ was closed, so they now needed to be delivered to each persons home.
This was the story over and over and we kept saying yes.
In 2020 we built 35 online stores.
In 2021 we built 350 online stores.
In 2022 we built 1000+ online stores.
Our ideal client has between 100-3000 employees, though we work with larger companies including Penn Entertainment, DoorDash, and Crocs to name a few. As someone who wears Crocs daily, they're a dream come true.
Take us through the process of building and launching the first version of your product.
Growth has been long and slow because we essentially dug out of a hole from our original failed idea. Having depleted most invested funds by mid-2015, when we pivoted to Ink'd, we were in a month-to-month do-or-die sales situation.
In 2015, we went to the promo industry trade show as a manufacturer, looking for distributors to order our branded fitness equipment. I fell in love with Direct to Garment technology, which allowed for the printing of digital images, 1 at a time.
Concurrently, sales weren't increasing at the rate I wanted in the equipment and a retail spot had come open just down the street from our office. I negotiated with a major landlord to put a Pop Up store in for the empty space, thinking we would sell tee shirts and sweatshirts over the holidays and "see if it worked".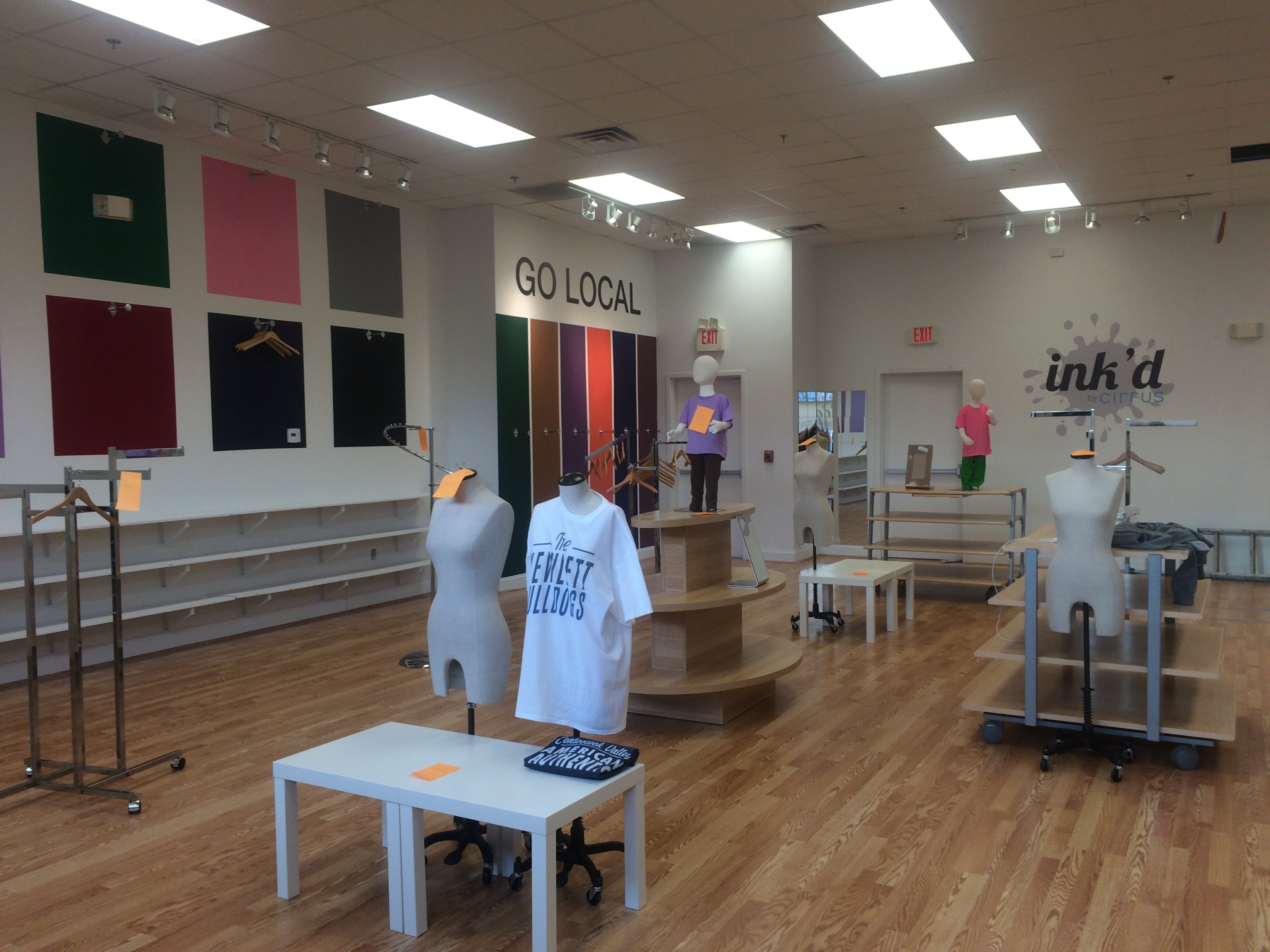 It did and the landlord didn't ask us to leave in January or February and conveniently, we didn't ask to stay, rather we just kept on with the business. Recently, in our expansion, we closed the store and this was a blog post I wrote about it.
Going from the retail see-feel-and-touch experience to online swag stores was a 5-year journey and the product wasn't launched so much as it was evolved.
Since launch, what growth channels have been most effective for you?
Growing Ink'd has been a battle. Because we had pivoted late, we not only had gone through investor money but we had debt from the previous business. The only marketing we had was the retail presence, some light social media which we've never been great at, phone, email and networking.
Ink'd is a product of showing up and figuring things out slowly, while paying off debt and the bills. There's not been a special formula past coming into the shop and working long focused hours on the number one object: Sales.
Because we had retail, people knew they could walk in and see the owner - me - and I was present, accountable, responsible and grateful. Off hours, I'm quick to reply and available.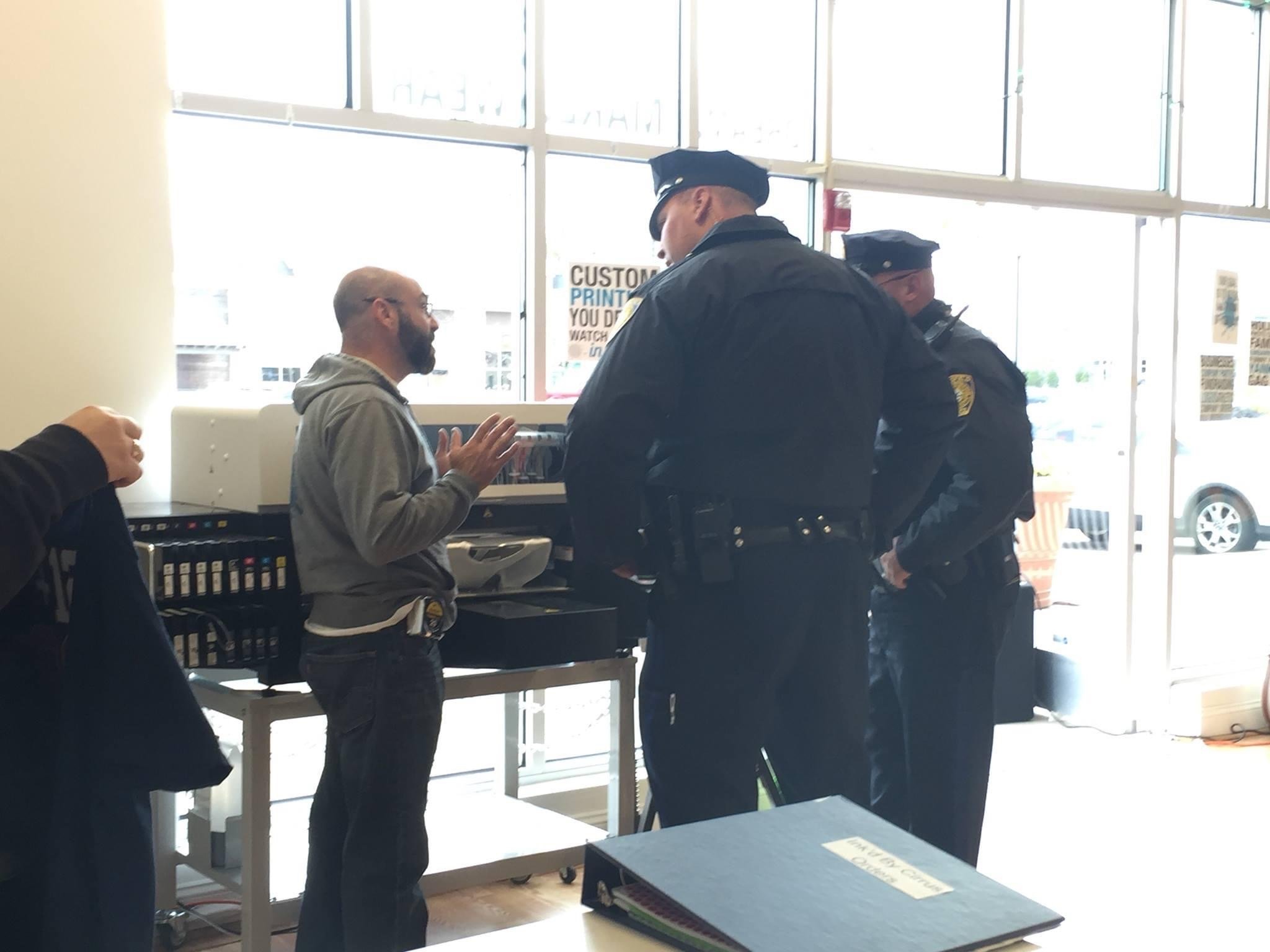 To this day, we have clients that came in for retail and became corporate. One was the famous Prudential Towers - their head of operations is local and he wanted a teeshirt for his top managers to motivate them and another was a designer inside a division of J&J. Those opened our eyes to the corporate side of the business.
We crossed over $1m in sales in 2019 for the first time and pre-Covid, were set to increase in revenue again. When Covid hit and our thinking changed, we stayed flat in 2020, which was a huge win in our industry as most were down.
By keeping staff low and costs down, we were able to create a budget once we got to the new business model of on-demand swag stores to market on Google PPC. Since doing that, we've nearly doubled the business each of the last two years by adding more clients and refining our target market.
To get to that point, there was a lot of hand-to-hand effort. I set up tents at trade shows we swapped swag for booth space at local and national events. As the business evolved, we placed more priority on corporate and repeatable business than one--offs.
Did you ever have an "oh shit" moment where you thought it wouldn't work?
Having been unsuccessful in a venture previously, I knew there was only one thing that you can't come back from: Closing.
The fitness equipment ordeal was long and hard. We had done a major deal with Kohl's to sell our branded yoga mats in their stores nationwide. The following year, I got a call from a friend in South Carolina, excited because he saw our product in the store and wanted to tell me. But we had sold it to them over a year prior. Needless to say, they didn't reorder.
With Ink'd, items were more transactional. Family trips, little leagues, landscaping businesses – it is very much a one-on-one sales job just to see how much you can make every day.
There was no "operation" - the operation was to get an order, make an order, and pay the bills in front of you.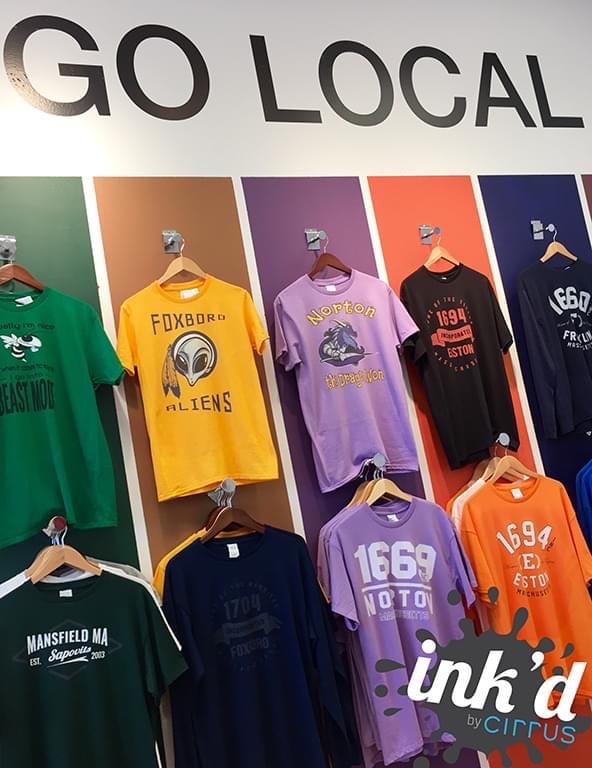 Can you break down the keys to this business model for us? What makes it work? And what do outsiders typically not understand about your industry?
Ink'd swag stores are the most no-risk, least-commitment offering in the industry. We don't charge to build, host, manage or fulfill. There are no monthly fees, or transaction charges, the only cost is what you buy - which is reasonably priced - plus shipping.
We offer the ability to use gift certificates - but you don't pre-purchase them. You're only billed for those which are used at the time of usage - and the actual amount, we don't keep breakage.
By offering this flexibility, companies can get the most from their swag budget, which we believe helps their business and most leverage our creativity to buy those products from us.
Then too, we do all of our own production for online stores, screen print, embroidery, direct to garment, dye sublimation and more, so we control the process from the time of order through fulfillment.
Financially speaking, individual products cost more than in bulk to the client - but so many have experience with items going unused, sitting in a closet and the 'true' cost of holding swag, that on average our clients save money from past programs.
Ink'd has two distinct channels - online swag stores and offline bulk orders for events. For offline orders, the process is an exercise in trust and creativity.
Promotional items have long been commoditized. But it's very fragmented and can be a bit of a snake den.
People think they can do it themselves but for no additional cost, don't have to.
Many of the buyers suffer from mistrust issues or they think there are better 'deals' to be had by being self-service.
None wants to show up at a trade show and have something nobody wants or worse, something multiple other people have.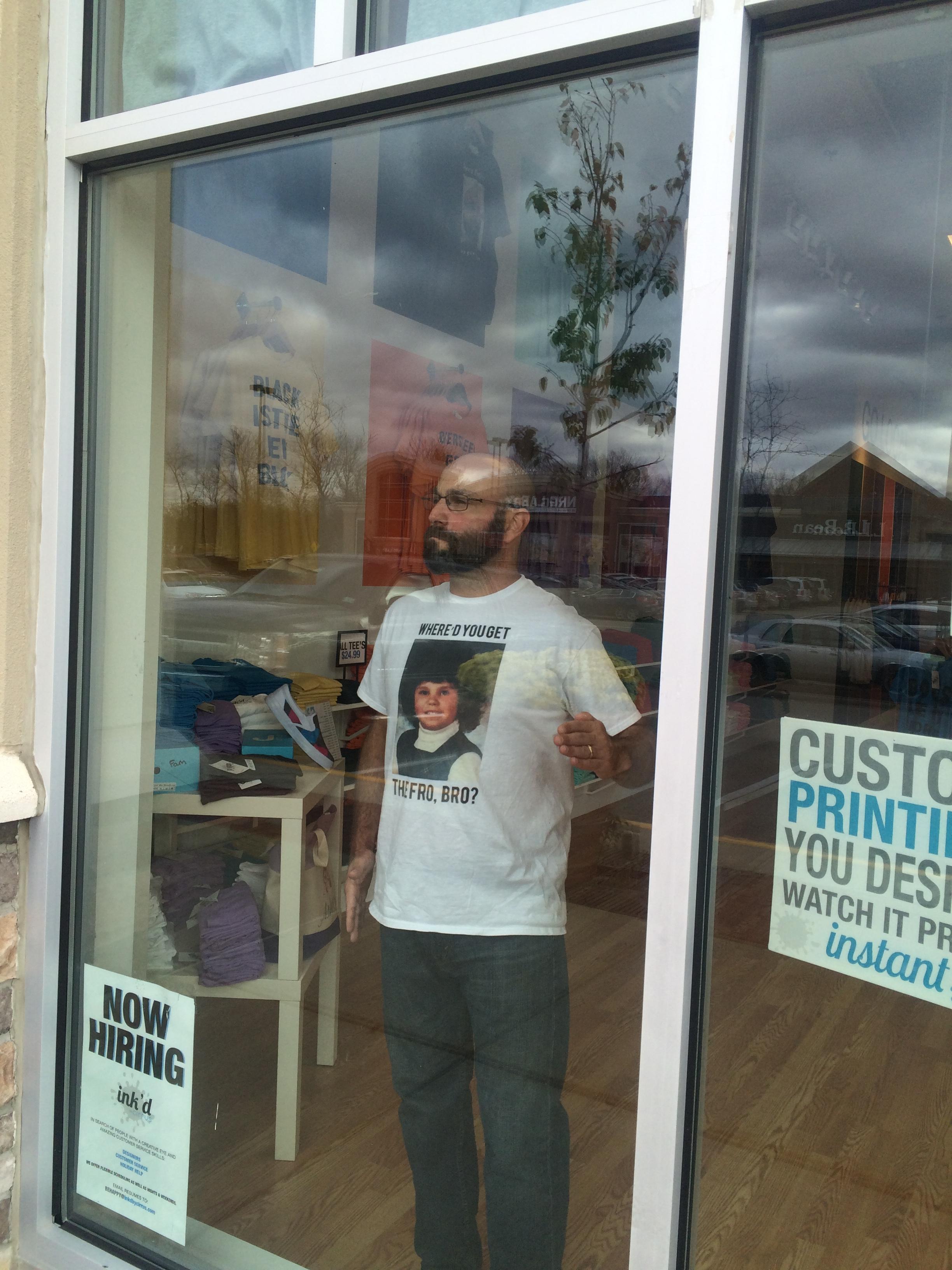 What platform/tools are absolutely crucial for your business?
We're in the process of analyzing our platforms.
We use HubSpot for marketing and CRM, Mailshake to ensure deliverability and generally speaking, our 'tech stack' is an area we're focusing on as we try and scale in the coming years.
We had planned a significant investment beginning this year, but I pulled the plug because of a soft Jan/Feb - though we're up 20% YOY, I've been patient to growth through this point and am not willing to take on the risk given our history.
What have been the most influential books, podcasts, or other resources?
Ummmm, Twitter?
I've never been one to need outside inspiration. I've always read Jefferey Fox, and How to Become a Rainmaker is a book I read 25 years ago when I first broke into sales and continue to refer back to as a textbook.
But I'm not into self help. Rather, I try and practice self abandonment. Too much 'self' has always been bad for me. My loss '06-'10 was because I was too full of ego. So now, I do things to take me out of me, such as volunteer at a homeless shelter monthly and being recovered for 26 years, attend 3-4 meetings per week (still).
Where can we go to learn more?
Personally, I find being the CEO of a startup to be downright exhilarating. But, as I'm sure you well know, it can also be a bit lonely and stressful at times, too.
Because, let's be honest, if you're the kind of person with the guts to actually launch and run a startup, then you can bet everyone will always be asking you a thousand questions, expecting you to have all the right answers -- all the time.
And that's okay! Navigating this kind of pressure is the job.
But what about all the difficult questions that you have as you reach each new level of growth and success? For tax questions, you have an accountant. For legal, your attorney. And for tech. your dev team.
This is where Hampton comes in.
Hampton's a private and highly vetted network for high-growth founders and CEOs.