Behind The Scenes at a $50 Million Creative Agency
After two decades in business, the founder of Mekanism shares the tools, rules, and growth channels, that have helped them thrive, reinvent themselves, and stay relevant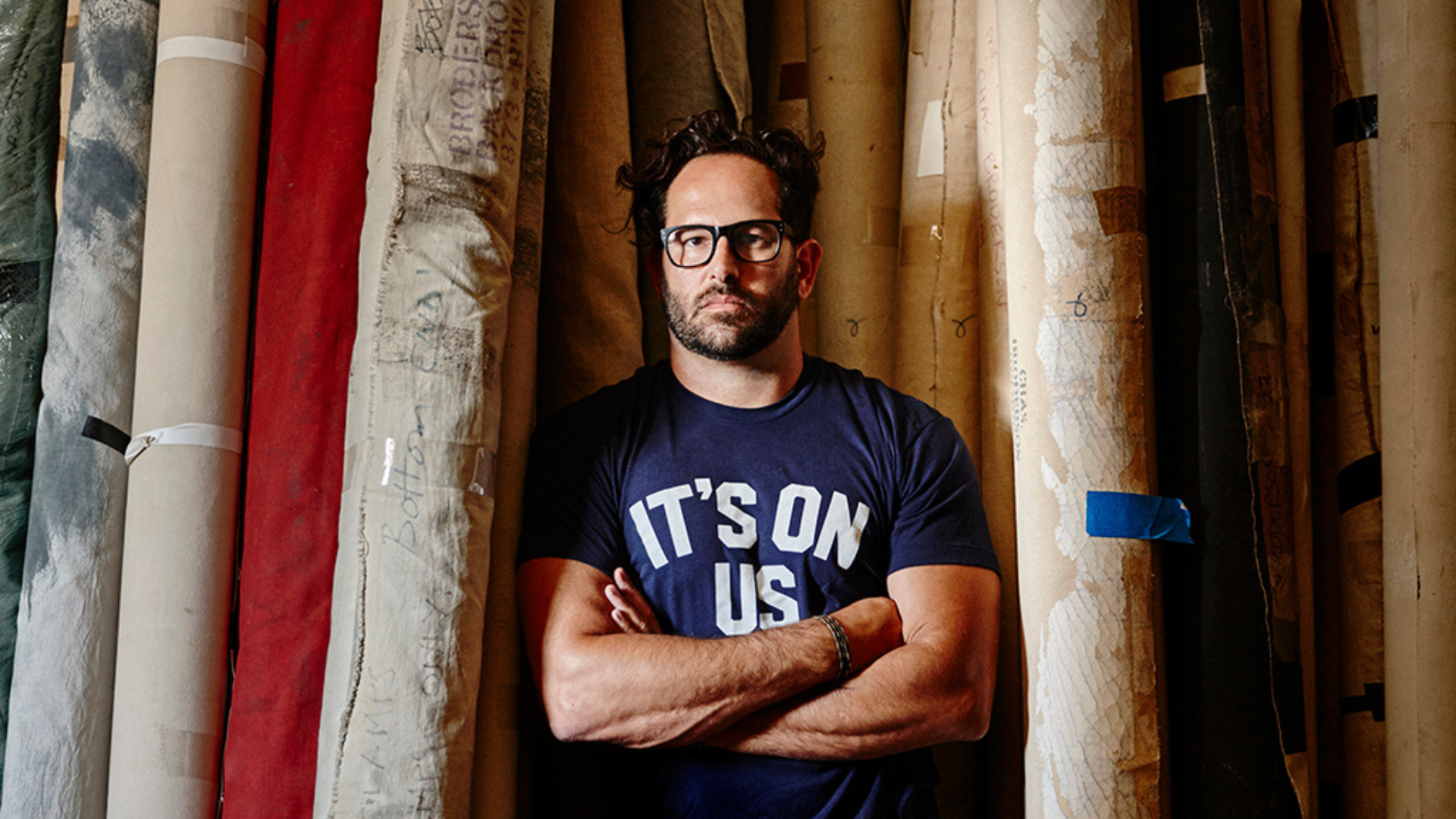 Everybody always says you shouldn't do business with friends. But this is just one of many "rules" that Hampton member Jason Harris has bucked in his time.
He's the co-founder of Mekanism, a full-service creative studio he launched with three friends (all equal partners!) almost two decades ago.
They're well-known in the industry for their work with brands like Jose Cuervo, StitchFix, OkCupid and more. They do tens-of-millions in net revenue every year, have won dozens of awards, been featured across tons of media outlets, and – perhaps most importantly – are still together all these years later.
They were also fully bootstrapped up until their acquisition last year.
In this piece, he unpacks the keys to their success, including tips on driving inbound leads and recurring revenue that any agency founder would benefit from reading. To surround yourself with peers like Jason, be sure to apply to join Hampton today.
Enter Jason...
Hello! Who are you and what business did you start?
Hello! I am Jason Harris, co-founder & CEO of Mekanism, we are a full funnel creative advertising agency. Some of our clients include: Jose Cuervo, Fanatics, Charles Schwab, WHOOP, Alaska Airlines, Ben & Jerry's, Quaker and Samsung.
We help build the best brands in the world through what we call Soul & Science.
To us, Soul is the blending of inspired creative that pulls an audience in, and Science is the hard data that drives business results. Shameless plug: we have won hundreds of awards, including agency of the year, CEO of the year, and best places to work. Our current focus is to grow our people and business into a thriving and impactful $100mm business. We are currently around 180 employees and $50 million in net revenue.
Additionally, I co-founded The Creative Alliance, which is a collective of agencies, media and digital companies that develop non-profit/social good initiatives.
These initiatives include: fighting sexual assault on colleges, civic engagement, and gender equality to name a few. The Creative Alliance allows us to use the same skills we use to sell ice cream, financial services, and alcohol to give back and make the world a little bit more just.
In terms of side hustles, I wrote a book The Soulful Art of Persuasion, which is about cultivating character-building habits for personal growth and business success.
I recently started a podcast (like everyone and their mother) called, of course, Soul & Science, where I interview the world's best CMOs. You can easily listen and fast forward your marketing mind in 30 minutes or less.
What's your backstory and how did you come up with the idea?
Both of my parents were teachers in Virginia. Our house had very little entertainment beyond books. My parents and my sister are hardcore academic learners. I was a bit more of the black sheep that loved to learn through experiencing and exploring vs being at home with my nose in a book.
I always loved music and entertainment and I was always fascinated by the ads in between the shows I would watch.
I remember when I was around 13 thinking, "So, that is someone's job to make these commercials? I want to do that for a living."
I got an economics major to make my parents happy. But, as soon as I graduated school, I got a gig at a design firm in Los Angeles. And from there, I worked in various types of advertising agencies. I always carried a journal and I was constantly writing notes about what the companies I worked for:
What I liked

What managers I hated

How teams were motivated

What worked and what didn't work in the cultures that I worked for
After about a decade working at other agencies and studying them, I knew it was time to try to make a go of creating my own company.
I linked up with some friends in the industry. We decided to be four equal partners, the way some of our favorite bands managed their partnerships and stayed together because of equal voices.
We all were youngish and dumbish enough to start something and suffer financial hardships to make a go of it. We never took on any investment dollars and we ate what we killed. We hustled and pushed and eventually our company started to get more and more clients and we started to make some scratch. We are still working together almost 20 years later - just like U2 and the Red Hot Chili Peppers.
Another longevity trick, we began with a 7 point value system that we still have in place today. That always brings us back to center for our mission and the culture we have.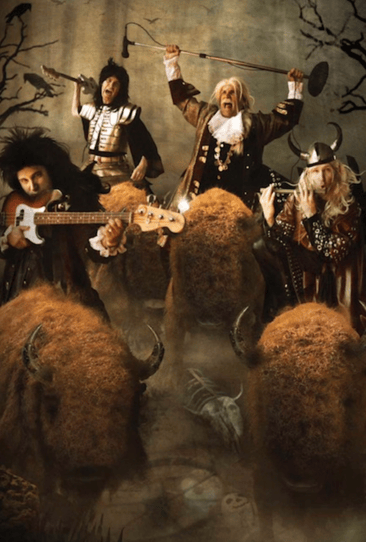 Take us through the process of building and launching the first version of your product.
The company has pivoted 3 times. We opened shop as a digital production company and operated that way for 10 years.
We would do film and digital work for every production that was created - which at the time was a revolutionary concept.
When we got to about 50 employees, we needed to have recurring revenue - that we could count on.
First pivot: we realized we had to move from project based work to an agency of record (annual or multi-year contracts) in order to hire more staff and grow. We moved from a digital production company to a creative agency.
The second pivot came in 2017, when we took the leap toward becoming a full-service agency that also offered media buying and planning, all production services and we also acquired a social media agency.
Our final pivot came last June when we were acquired by a private holding company based in Canada. The company is Plus Company and they are backed by the Private Equity group CVC.
When my partners and I launched Mekanism, we were not afraid to lose money doing free work for brands that we loved. Any opportunity that presented itself was an opportunity to showcase what we can do and (hopefully) be hired on or referred to another huge brand as a paying client. I recommend this strategy in the early years, in order to get the big blue chip clients on your roster that help make a name for your company.
Here is our Soul & Science process and how we work with every client.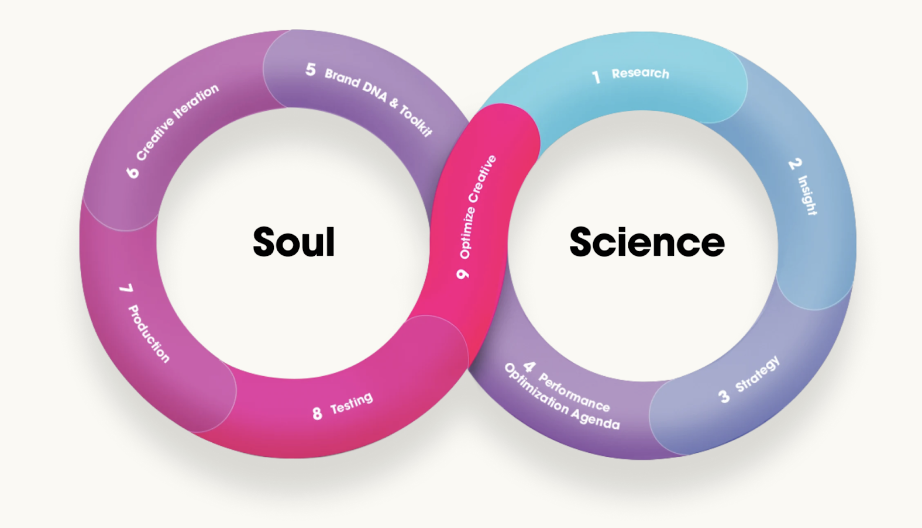 Since launch, what growth channels have been most effective for you?
As a full funnel creative agency, we rely heavily on earned and owned media as a means of generating new business leads.
In our industry the game is to make your agency become famous so that you create inbound leads.
We did this from the early days by hiring outside industry pr teams, speaking on industry stages and by creating award winning work. These three things are still the focus:
Break through creative work

Networking with key industry writers and landing on key 'best of' lists

Writing op-eds and speaking anywhere and everywhere.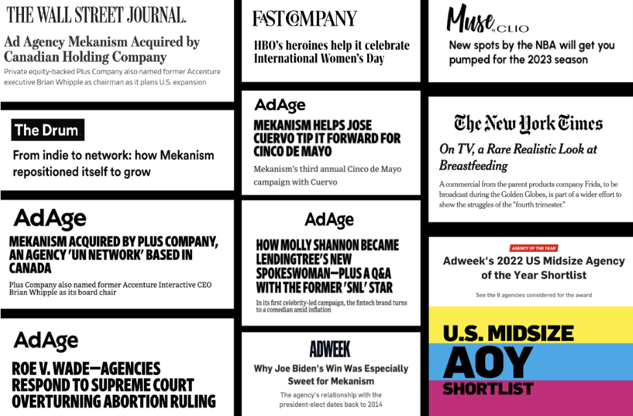 Becoming famous in our industry helps us create a lot of inbound. When brands are looking for an agency, they know about Mekanism and our creative work.
One new channel that's been a growing driver for our business is the Soul & Science podcast. The interview format gives us an easy and relevant way to connect with some top leaders in the industry and to continue to build our network and meet new clients.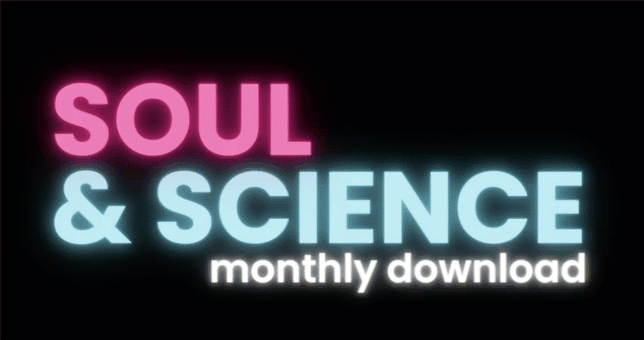 Did you ever have an "oh shit" moment where you thought it wouldn't work?
I'm sure you've all heard this before and probably even felt the same way, but the pandemic really had me freaked out.
The uncertainty and economic shifts were tough to navigate and predict.
Luckily, we had great clients and employees who helped us see it through, which led to the desire to get acquired by Plus Company, which we believe will transform our business of a full funnel offering and turbocharge our growth much faster.
This will also allow us to buy other companies to tuck into the Mekanism umbrella.
The 'oh shit' moment was the realization that being 'fiercely independent' was becoming a hindrance to our growth. And in order to grow, we needed to get investment partners for the first time.
Can you break down the keys to this business model for us? What makes it work? And What do outsiders typically not understand about your industry?
The business model is to land big clients for long-term retainers and then sell in multiple revenue streams.
We typically have around 25 brands at a time that we work with. What an outsider might now know about the creative advertising business is that to win new clients, you pitch your ideas for free.
These pitches are uber competitive.
You typically get a brief from the client/brand and you have 2-4 weeks to show them your strategy, your creativity and how you would prove/measure results of your work. These pitches are primarily unpaid. You are pitching to win multi-million dollar contracts but you are pitching your work for gratis.
Then the clients decide who they want to work with based on the chemistry, the thinking and the ability to prove results. We are one of the few industries that does the work for free, in order to then get paid to do the work. Hardcore business model. It is a beauty pageant with many factors that are out of your control. However, what you can control is your offering, your ideas and proving how to move their business forward.
What platform/tools are absolutely crucial for your business?
The agency business is highly collaborative. We use Google Suite to create all decks and presentation materials. And Slack for communication.
In the wave of AI, Chat GPT and Midjourney are becoming tools that we are leveraging across many departments.
These platforms save us so much time and effort in concepting and presenting our ideas vs pulling swipe and using stock imagery. They can be leveraged for casting specs, production proof of concepts and coming up with ideas to kill or refine.
Our creative teams are becoming experts in prompt writing and editing so that we can use this new technology. We've noticed that by incorporating AI into our workstreams, we have more time to come up with more concepts at a much faster pace. Of course, we never use any of this work in the final product.
What have been the most influential books, podcasts, or other resources?
I recently joined the board of the NY Zen Center. The center focuses on Zen practice, contemplative care and learning. I am diving into the world of Zen, meditation and Buddhist philosophy.
The book Untangled by Koshin Paley Ellison, brought me to the center and his teaching and philosophy on finding joy and ease through the eightfold path, has been transformative for me.
Marketing books I love are:
Podcasts I love: My First Million (had to say it), SmartLess and of course Soul & Science.
Where do you see untapped opportunity in the market? What business do you wish someone else would build that would make your job easier?
Automatic timesheets.
(Editor's Note: This is something we see across many of our 7- and 8-figure agency owners. Each uses different tools to track time spent on client projects, plan resources each month, and PM individual campaigns. There's a lot of demand for new solutions.)
What are some strong opinions you have about leadership, and how do you actually put those into practice in your company?
I believe strong leadership is down to four pillars. I always try to live by these 'rules' as much as possible. I don't always live up to them, but I always strive too and I always come back to them when I don't.
Be yourself, everyone else is already taken.

Be true to yourself and encourage others to be exactly who they are.

Generosity

- Trying to make every encounter a valuable one. This builds trust. Give away your time and your advice to others to the staff and your network.

Empathy-

Establish a natural curiosity about others. Think about the other person's point of view on your team.

Soulful

- Try to always inspire in your words and actions. Do something good in the world.
Where can we go to learn more?
Personally, I find being the CEO of a startup to be downright exhilarating. But, as I'm sure you well know, it can also be a bit lonely and stressful at times, too.
Because, let's be honest, if you're the kind of person with the guts to actually launch and run a startup, then you can bet everyone will always be asking you a thousand questions, expecting you to have all the right answers -- all the time.
And that's okay! Navigating this kind of pressure is the job.
But what about all the difficult questions that you have as you reach each new level of growth and success? For tax questions, you have an accountant. For legal, your attorney. And for tech. your dev team.
This is where Hampton comes in.
Hampton's a private and highly vetted network for high-growth founders and CEOs.