How a Boutique Flash Studio Evolved Into a $25 Million Creative Agency
"Agencies fail because they lose their focus..." Michael Kern said. "When economics become the driving factor for an agency it becomes near impossible to do great work."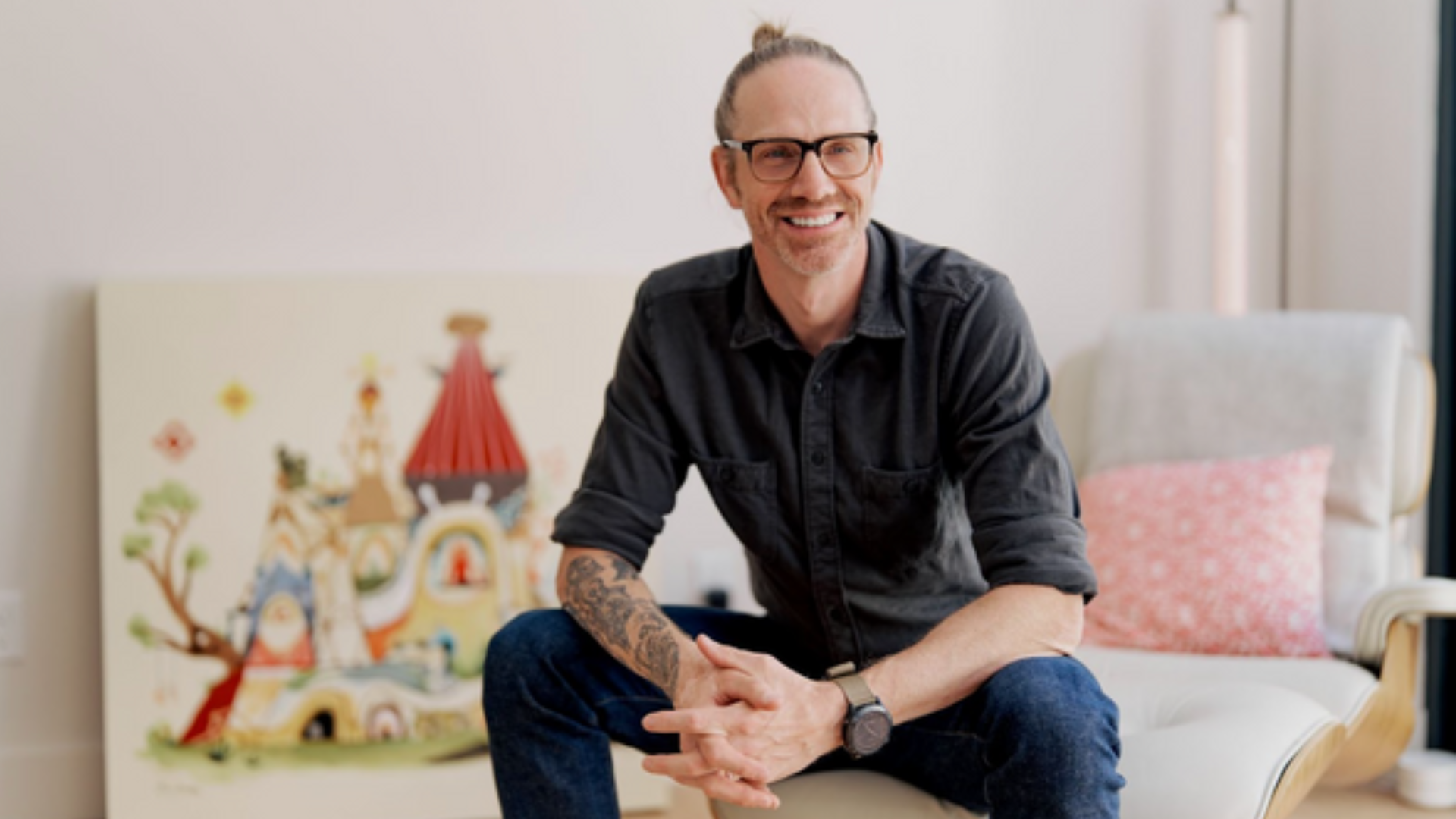 It's fall in New England, which typically means one thing – Pumpkin Spice Lattes.
I just found out that drink turns 20 years old this year. You can read about it on Starbucks' blog, which incidentally, was created by Hampton member Michael Kern back in the day.
Back then, his company, Welikesmall, was (perhaps ironically) transitioning from a boutique design shop to a comprehensive mid-size agency.
Starbucks was one of their first long-term clients, and his team crafted everything about the way they told the stories of their coffee on the blog; photography, illustration, website technology, rollout strategy – all of it.
In this piece, he takes you behind the scenes to show how he went from a basement office, to working with brands like Adobe and Riot Games, to being acquired in 2019, and now leading a team of 50+ as part of a $25 million firm with offices across North America.
Hello! Who are you and what business did you start?
Hello friends, I'm Michael Kern, and I'm the Chief Creative Officer of Thinkingbox and Managing Director of The Heist. I lead a team of over 50 creatives and have been instrumental in the successful acquisition and integration of social media agency Antisocial and the film / post-production house The Heist into the Thinkingbox Holdings family.
We partner with a wide range of clients to produce experiential, digital, social, and content solutions, regularly working with clients like Apple, Adobe, Starbucks, Riot Games, and Nike. I like to think of what we do as taking advertising and turning it on its axis to build mini-Disneylands, experiences that push what's possible and have a timeless quality.
The Thinkingbox family has grown to over $25M in revenue annually and is spread across the US and Canada with offices in Los Angeles, New York, Salt Lake City, Toronto, and Vancouver.
What's your backstory and how did you come up with the idea?
I fell in love with Photography in High School and was lucky to learn at a young age that I had a talent for things that utilized both technical skills and creativity. I thought for sure I was going to be an architect but ended up enrolling at Rochester Institute of Technology and studying Imaging and Photographic Technology and then continuing with a Masters in IT.
I did a brief stint at the Defense Intelligence Agency and realized that the government was not for me, returned to finish up my degree and found Flash. I was one of the few designer developers in the early days of the internet and this helped me start my first agency with some college friends.
I went on to work at various agencies through my 20's, learning what worked and what didn't, and in 2007 founded Welikesmall, which was eventually acquired in 2019 by Thinkingbox.
We just wrapped the Heist's latest animation It Was There All Along and it gives a fun look at how we create, concept, and challenge ourselves.
Take us through the process of building and launching the first version of your product.
Welikesmall was completely bootstrapped from day one, we started it in my basement just before my first child was born. It was my longtime college friend James O'Brien running sales from Connecticut, Paul Solomon a former coworker and the smartest developer I knew, and me running creative.
We had the belief that truly great work could only come from small shops, and that we could be more nimble and collaborative than our big agency, madison avenue brethren, and our hypothesis worked very quickly.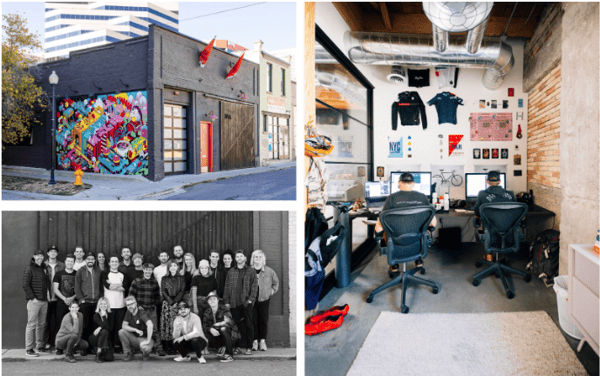 We found ourselves as the go-to shop for rich-media banners white-labeling the big agency dollars. There was a time when you couldn't visit CNN, New York Times, or the Wall Street Journal without seeing our work.
I believe there was a week where we did close to $100K in banner creative between 4 people, but we knew the ride was temporary. As we grew during the first three years we made a ton of mistakes from being too transparent about our finances to trusting people that did not have our best interests in mind, and actively worked to take what we had built.
We initially built our portfolio on sharing credit with much larger agencies for the Fortune 500 work we were taking on. But we knew that to evolve we had to take the step towards securing direct client work.
Fortunately, this was a natural progression having made a name for ourselves by taking design and technology risks, like:
Building the first Matrix camera for the web
Pioneering video Flash sites
Creating an interactive 1:1 chat functionality at scale for the US Air Force.
We were seen as a leader in digital and interactive tech with a highly savvy design sense.
Eventually, this paid off with us landing our first longer-term contract with Starbucks, helping them pioneer how they tell coffee stories. We built the rollout strategy for all of their coffee content from photography, illustration, and cinematography and the digital front and back end for 1912 Pike which eventually became Starbucks Stories. We had successfully made the transition from a boutique digital shop into a mid-size digital agency.
From there, clients like Adobe, Intuit, and Riot Games came calling.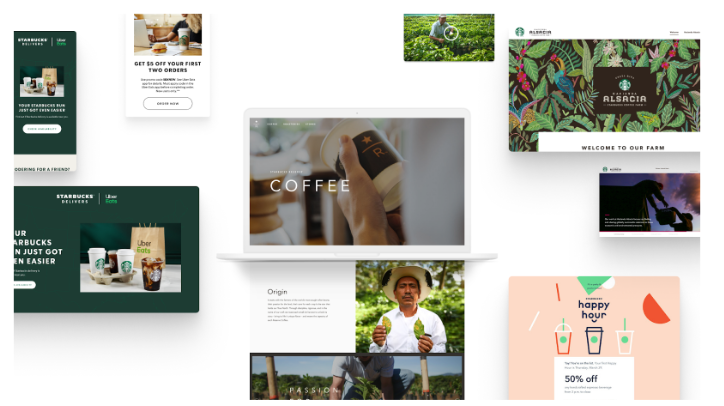 Since launch, what growth channels have been most effective for you?
I think one of the things to realize is that for us everything was a very slow build.
We grew primarily through patience, networking, and being highly demanding of the quality of work we were outputting – we were digital craftsmen.
I am a strong believer in network effects, we would impress one group at a company and 2 years later they would move on and call us again because they had such a great experience working with our team. We never used the word customer service, but I would like to think that we were just always authentic and real.
I often tell new clients, "look I'm from Philly. I'm blunt and honest to a fault."
I have a tough time not speaking my POV, but I am also curious and a good listener, and that ultimately goes a long way towards building trust. I'm a big believer in business vulnerability – letting people in on a bit of the underbelly to create a deeper emotional connection.
I also believe that much of our growth came from building a fantastic team, I have always had a natural ability for spotting great people, which really came down to selecting individuals that inspired me. Then we would just set them on a course of solving difficult problems, and teach them the listening and egoless skills required to make great work. It's a very repeatable process that works for almost any industry.
Did you ever have an "oh shit" moment where you thought it wouldn't work?
Somewhere around year five, we had a client steal four of our key employees, and the resulting lawsuit almost broke us. It wasn't the laborious back and forth or the legal fees, it was a loss of faith in humanity, and this tight-knit family we had built.
These employees who were also at the time close friends conspired with each other to essentially leave our team at the most inopportune moment for us. It rocked our beliefs that we were building a company the right way, and forced us to take a hard look at our management styles, and ultimately become better humans.
It was humbling but my partners and I always had each other's backs, and I feel very fortunate for their friendships and conviction to the business.
I believe it's truly valuable to choose partners that will stand by you in any situation because it is a business marriage.
Can you break down the keys to this business model for us? What makes it work? And What do outsiders typically not understand about your industry?
Today, as part of Thinkingbox we are a much larger agency spanning North America, and the model is considerably more complex. If there is one truth between my former company Welikesmall, and my current Thinkingbox, it's that great work begets more great work. We are only ever as good as the last creative thing that we made, so it can feel a bit like the snake eating its tail.
A glimpse into the rebranding process that we created for the re-imagining and expression of the Thinkingbox brand.
What platform/tools are absolutely crucial for your business?
Slack, Figma, and now Midjourney. We critique hard and pick each other's work apart daily, with a team of over 130 it's often difficult to see everything going out the door but we do our best, and these tools allow us to work rapidly.
Designing in tandem on Figma has allowed us to build a culture of leveling each other's work up in real-time, learning and teaching while accomplishing tasks.
Although Midjourney is a newer tool it's becoming an increasingly important part of our concepting process allowing us to prototype ideas rapidly. As a creative agency, we have enormous issues with IP and never use it for final production, but it helps us convey our thoughts rapidly in a demanding client space where every year budgets get smaller.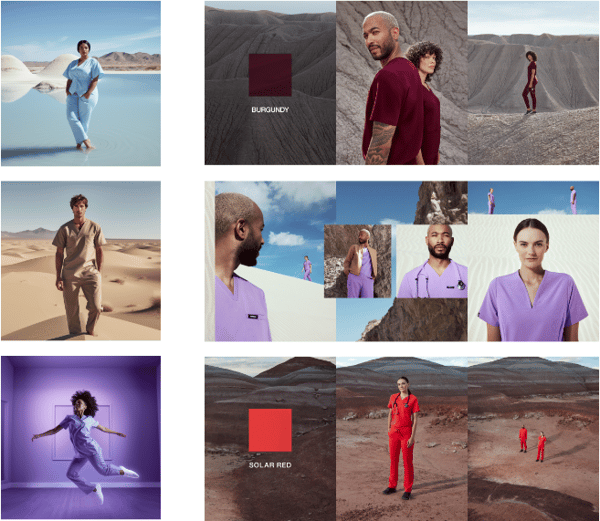 What have been the most influential books, podcasts, or other resources?
The Almanack of Naval Ravikant was my best read last year when it comes to business-focused publications. When We Cease to Understand The World by Benjamin Labatut is a gripping fictional study of non-fiction events that paints the atrocities and revelations of science and math in the complexity of human relationships. Both were impossible to put down.

What's a podcast? I see you MFM.

Actually, I am a big fan of This American Life and everything Ira Glass does, it's a Masterclass in humanity and documentary storytelling.

Where do you see untapped opportunity in the market? What business do you wish someone else would build that would make your job easier?
Easy, an AI-based time tracker that was able to know what my teams were doing without interfering with their focused work time. It would also need to be capable of maintaining privacy.
What are some strong opinions you have about leadership, and how do you actually put those into practice in your company?
It's probably not a popular opinion among some but I believe in servant leadership to the extent that you can do most things you ask of your team. Leading by example is an important part of the craft of design and creativity and I tend to have a much greater respect for those who can do and not just talk about doing.

I also believe in the much more obvious opinion to hire people better than you and to always create redundancy. I want to work with artists and intellectuals that challenge me and further my understanding of the world around me.

Finally, just be human. Listen, respect, and have a genuine interest in those around you, be curious, everyone has a lesson for you to learn.

Where can we go to learn more?
Thinkingbox Holdings:
Ways to connect with me:
Personally, I find being the CEO of a startup to be downright exhilarating. But, as I'm sure you well know, it can also be a bit lonely and stressful at times, too.
Because, let's be honest, if you're the kind of person with the guts to actually launch and run a startup, then you can bet everyone will always be asking you a thousand questions, expecting you to have all the right answers -- all the time.
And that's okay! Navigating this kind of pressure is the job.
But what about all the difficult questions that you have as you reach each new level of growth and success? For tax questions, you have an accountant. For legal, your attorney. And for tech. your dev team.
This is where Hampton comes in.
Hampton's a private and highly vetted network for high-growth founders and CEOs.