I'm Back: I've Started a New Company
I've quietly been building a new company. Here's what it is and how it works. If you're the CEO of a startup then give this a read.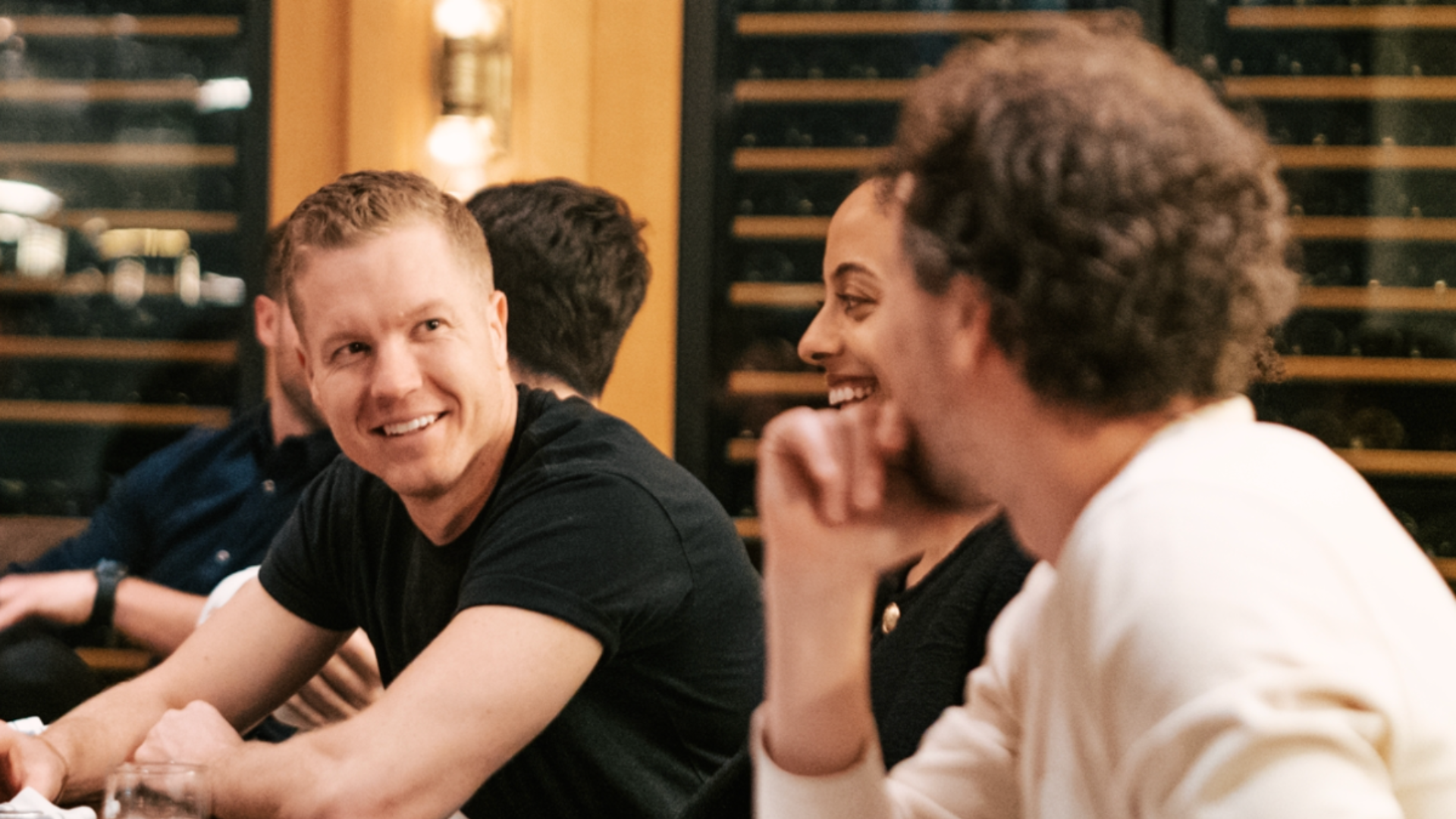 There's something special I need to tell you. I haven't told anyone yet…
But first, meet my friend Joe Speiser.
Joe sold his first company at 25 for $114m and has a few other big wins (and failures, like the big one below).
Joe changed my life.
I started The Hustle, my first startup, when I was 25. I didn't know a thing. Thankfully it worked out and we had a successful exit.
One of the reasons why it was successful was because while running The Hustle, I met with Joe and a few others founders for a monthly business meeting. At the time, we were all in the thick of running our startups.
We'd share our problems, brainstorm solutions, learn from one another's wins (and losses) and help one another out.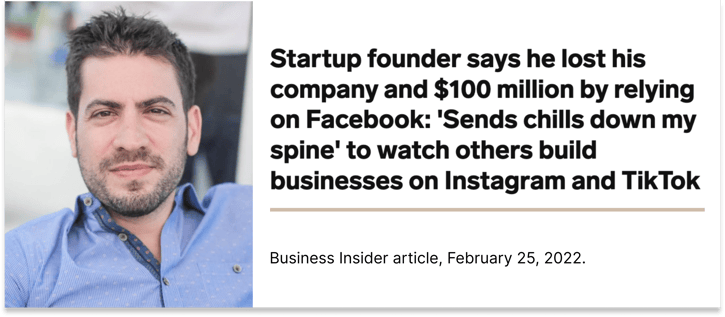 We shared everything with each other. Our personal financials, if we were depressed, relationship issues. Everything. We became a team, texting daily.
And we learned from one another. How to sell the company while not looking desperate, how to lay people off, how to hire executives, introductions to investors. Everything. Stuff you can't Google.
This group changed my life. Like business group therapy.
So, last summer Joe and I quietly created Hampton, a highly vetted community for high-growth founders.
We want to make it easier for other entrepreneurs to have these same life-changing conversations and access to other high-growth founders.
What the hell is Hampton?
The premise is simple.
Hampton's a vetted, invitation online community for startup CEOs and founders. A private space to speak about your struggles and wins with other founder with similar sized and types of businesses.
Need a good lawyer or want recs on a good graphic designer? Ask Hampton members. Selling your company and need support? Hampton! Have personal issues? Bring it to Hampton.
Members apply, are interviewed and vetted. Then, if accepted, are placed into an 8-person core group with founders and CEOs of similar-sized businesses that meet monthly in a facilitator led-meeting.
Members also get access to Hampton's digital community with other Hampton members (which is incredibly active), plus our in-person dinners, retreats, and local adventures.
I've purposely been hush-hush about Hampton because we wanted to perfectly hand-craft each group and curate our members, giving Hamptonites the highest quality experience.
And so far it's working wonderfully. We have ~300 members. Life-changing interactions happen daily and members have made meaningful money with one another.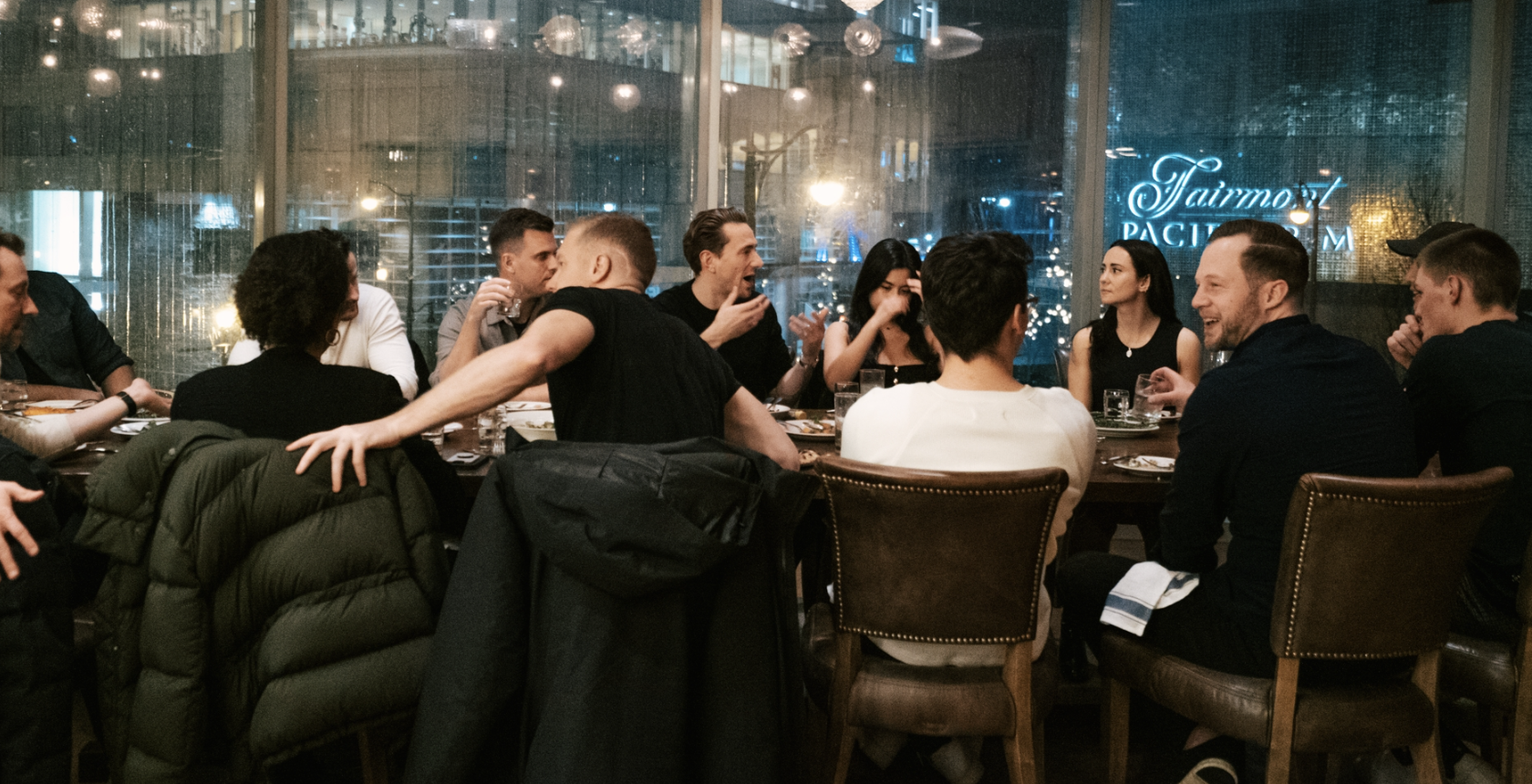 Here some of the people who've joined
Austin Rief (Morning Brew) * Roee Goldberg (OpenWeb valued at $1.5B) * Brett Adcock (Archer $1.7B IPO) * Walker Williams (Fourthwall, Teespring) * Kelly Kreusler (Crunchi) * Anthony Pompliano (Pomp) * Issam Freiha (Blank Street Coffee) * Maxx Blank (Triple Whale) * Zack Onisko (Dribbble) * Melissa Parvis (Fresh Clean Tees) * Patrick Cambell (Profitwell) * Nick Huber (Bolt Storage) * Aj Patel (Highkey, Zesty Paws) * Anand Sanwal (CBInsights) * Sophia Amoruso (Nastygal) * Sahil Bloom (Author) * Ryan Holmes (Hootsuite) * Matt Parry (GoodCrisp) * Christine Deehring (Bump Health) * Adriane Schwager (GrowthAssistant) * Tony Yu (Vessi) * Mark Jenney (RVShare.com) * Janessa White (SimplyEloped) * Frank Yu (Coterie) * David Segal (David's Teas) * Alex Persson (WeCommerce) * Taylor Holiday (CommonThread) * Jasmine Star (SocialCurator.com)
We have hundreds of more members who you'll likely recognize (at least you'll know of their products). They range for one person startups with $1m in revenue to founder's who've taken their companies public.
But, so you know, there are a few requirements:
$1m in revenue or $3m in funding or previously sold a startup
Digital-first company in North America
High-growth and ambitious
And even then, we still aren't letting everyone in. You need to be committed to joining and be a good culture fit (like not being an asshole).
We're growing Hampton slowly, limiting the community to 400 new members for now (which is about 50 new groups).
So, if you want to save yourself a decade of headache and heartache and learn from and bond with other founders, then Hampton is the place to be.
Interested? Click here to apply.
Personally, I find being the CEO of a startup to be downright exhilarating. But, as I'm sure you well know, it can also be a bit lonely and stressful at times, too.
Because, let's be honest, if you're the kind of person with the guts to actually launch and run a startup, then you can bet everyone will always be asking you a thousand questions, expecting you to have all the right answers -- all the time.
And that's okay! Navigating this kind of pressure is the job.
But what about all the difficult questions that you have as you reach each new level of growth and success? For tax questions, you have an accountant. For legal, your attorney. And for tech. your dev team.
This is where Hampton comes in.
Hampton's a private and highly vetted network for high-growth founders and CEOs.